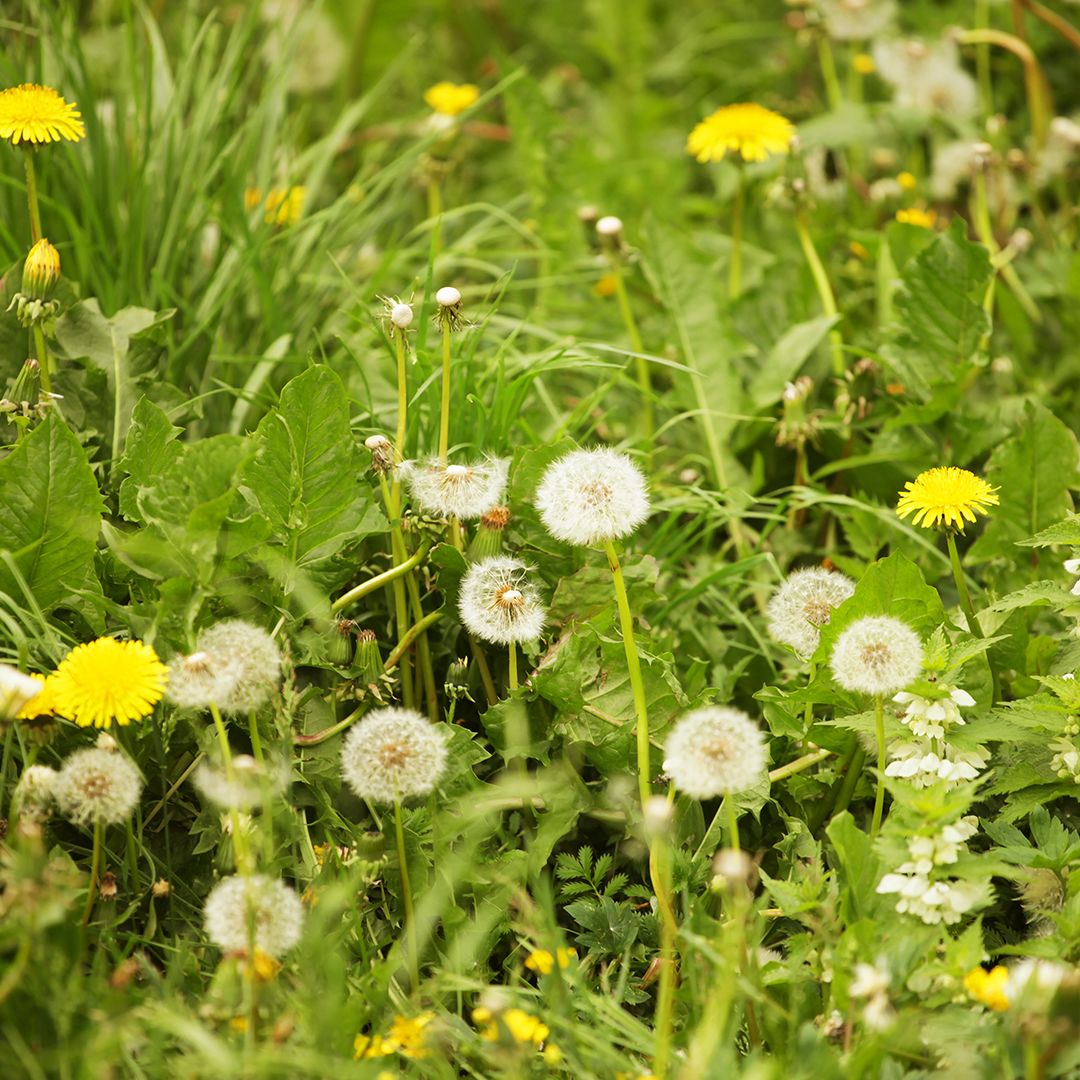 Psalm 18:1 I love You, O Lord, my strength.
As the only child of a horticulture professor father completely smitten with his vegetable garden, I learned early on all about weeds. I learned that: weeds were not our friends; rabbits and squirrels would eat anything but them; and it was my job to hoe or pull them, every day. Not only did those pesky weeds appear overnight, they grew alarmingly fast during the day trying to take over the vegetables. Every one of those weeds grew like a weed, every day and every night.
I couldn't skip a day (much less, two) on the weeding because Daddy taught me that any day a weed was there was a day they were taking away water, nutrients, sunlight, and space from the vegetables. We wanted the vegetables on our dinner plates and in our pantry and freezer, but the only place we wanted the weeds was in the trash heap or compost pile. I was indoctrinated early into the evil that is weeds.
Yet the other day I was really surprised to find myself praying "Lord, please let my love for You grow like a weed", and meaning it.
The whole time I was saying this prayer I knew well what a weedy kind of love would look like in my life . A weedy kind of love would be insatiably fast, furious, consuming all available resources, thirsty, breaking up the concrete soil of my heart, and always searching for more. A weedy kind of love would be spreading, demanding, and choking out anything that wasn't His best seed planted there in His strong grace. A weedy kind of love would be thick, robust, and sending down deep penetrating roots to the sinful buried parts of me that wouldn't easily be dislodged. A weedy kind of love would completely take over my heart's garden and change it forever in unmistakable and un-before known ways.
Then I realized this weedy kind of love was exactly what was needed for the garden of my life to bear much fruit for God (see John 15:1-6). Anything less than a weedy kind of love would be choked out in my daily challenges and trials; ignored in my words and work; forgotten in my friendships; and misplaced in my ambitions. Anything less than a weedy kind of love would not remain firm in faith over a lifetime; hold fast in the doubts; encourage in the pain; or bring life to that which seems dead. Anything less than a weedy kind of love would not be strong enough to keep holding me close to Jesus for all times and in all ways.
Most of all, anything less than a weedy kind of love would not accomplish God's plan for His Glory to be seen in me so that the whole world might know His Love through me. For only a weedy kind of love points to Jesus at work daily in the garden of this daughter's heart. Thank You, Jesus, that You don't ever give up, turn away, or stop working, so that Your love alive in me might keep on growing like a weed.
Psalm 63:1-3
O God, You are my God, earnestly I seek You; my soul thirsts for You, my body longs for You, in a dry and weary land where there is no water. Because Your love is better than life, my lips will glorify You.
Father,
Please cultivate a weedy love for You, your glory, and your people in my heart's garden. Please break up the soil of my soul crusted over by arrogance and make it alive again for You. For You alone, O God, You alone. You alone can give a weedy love and You alone are worthy of it.
In the strong Name of Jesus,
Amen.
written by and copyrighted to Beth Madison, Ph.D., 2021