09/27/21
Broken and spilled out
podcast link below:
https://anchor.fm/beth-madison/episodes/Broken-and-spilled-out-e17v722
Revelation 2 :17 He who has an ear, let him hear what the Spirit says to the churches. To the one who conquers I will give some of the hidden manna, and I will give him a white stone, with a new name written on the stone that no one knows except the one who receives it
Cacti and other succulents are marvelous – both in their beauty and function. They are uniquely suited to grow in environments where few others can live, much less thrive. Their unique form of photosynthesis (called Crassulacean acid metabolism) is just one of the mechanisms designed for desert environments. Another mechanism for desert life is their amazing water storage capabilities. They can store so much water that they themselves can serve as water sources for others, be it animals or us. Furthermore, their anatomy and physiology doesn't just allow them to store water but to act as water purifiers.
If you break open a cactus and distill water through its mucilage (a spongy-like gelatinous interior), you can effectively clean and purify that which was before-undrinkable water. (Note: this is for emergency purposes, not for everyday use.) The cactus itself does supply some usable water but is even more effective at cleaning other sources of water. And the meat of the cactus is not only a good food source but a food source that is also nutritious and hydrating for our cells.
Yet the cactus must be broken open and spilled out to use it as a water filter. The hidden manna of the cactus must be revealed for it to help others. I think the same principle applies to us as Christians as seen in John 12:24 Truly, truly, I say to you, unless a grain of wheat falls into the earth and dies, it remains alone; but if it dies, it bears much fruit.
God has made us to thrive in potentially harsh environments. We are those strangers in a foreign land (see Hebrews 11:1). He doesn't make us to thrive for ourselves alone. He does this in and for us to help others to seek and to find our Christ, the Living Water (see John 7:37). Only He is the Living Water that brings eternal life to those who drink of Him and never thirst again (see John 4:11). Only He can nourish and hydrate dry and weary souls like none other (see Matthew 11:28-30).
Yet we must be broken open and spilled out of ourselves for us to be of any help to others. We are to be like the woman and her alabaster vase broken to release the perfume that filled the entire house in worship of her Jesus (see John 12:3). Whatever has put a shell around Christ alive in us must be removed (see Galatians 2:2). Even good goals, agendas, or intentions can interfere with our ultimate purpose of bringing Jesus to others. Only the mucilage, that hidden manna reflecting a new heaven and earth to come growing deep in our souls given totally to Christ will be of use to another. What is inside must come out for Christ to be poured into and made alive in another's life for today and for eternity.
Cacti aren't those showy fast-growing plants that draw and keep someone's attention and make them say "wow!". Rather, they are solid, steady, slow-growing survivors that hold fast as the heat grows and the wind blows. And that's what our God calls us to be – steadfast and always there pointing towards Christ. For there will be months, years, even lifetimes of hard circumstances that will try and suck every last drop of hope, courage, and joy from us. But we keep on, we are steadfast. We can persevere because Christ keeps on filling us from the inside-out (see James 1:25). He does this not just to nourish us, but to be of nourishment to others, when we allow Him to break us and pour us out for His glory and the good of His people.
Reflection prayer:
Dear Father,
Thank You for Your goodness poured out on my life today that is both refreshing and renewing. Thank You for the hidden manna yet to come in the new heaven and new earth. Thank You that You nor Your promises will ever fail. Please help me to keep seeking You for truth and to speak it to others in Your love. Please keep cultivating the garden of my heart to bear that Matthew 13 harvest You desire.
In the strong Name of Jesus,
Amen.
Please share in the comments section some Bible verses or inspiring quotes which help you to thrive in hard circumstances in your life. We can all benefit from a good word. Thanks!
Written by and copyrighted to Beth Madison, Ph.D., 2021
09/13/21
Dusty
Genesis 2:7 then the Lord God formed the man of dust from the ground and breathed into his nostrils the breath of life, and the man became a living creature
podcast link: https://anchor.fm/beth-madison/episodes/Dusty-e17aqcr
I learned today that the term, living creature, has much more to it in the original Hebrew than we see today in English. Such thoughts as that the Hebrews didn't separate the physical, spiritual, mental, or emotional parts of a person into separate categories. All were one working as one in making up that man of dust formed from the ground. As a Christian and as a soil scientist, that opens up whole new worlds of thought that I'm just beginning to explore…please stay tuned for more to come on this in the future…please like or comment on this post if you're interested in knowing more. With these thoughts rolling around in my head and heart, I'm now seeing even more beauty, richness, and wonder in the soil under my feet. Sharing even a taste of that beauty with you is the main purpose of this blog…thank you so much for joining me in this journey. Trips are always better taken with friends! So if you know anyone else who might want to travel with us, please invite them along…
And while we're talking and walking, let's go down the road a bit with these thoughts…
Since much of our culture in the Western world is disconnected from agronomy, many don't have a direct link to soil like Adam did. Less than three percent of the U.S. population is actively involved in agriculture while an alarmingly large of amount of our school-aged children (and daresay, adults) have no idea of where their food comes from before it is on their plates. Keeping this in mind, even if we might not consciously realize it, we could be yearning to connect with that from which we came.
Therefore, I propose that we yearn for intimacy with that from which we were created, like Adam could've known after Eden. Could that yearning be a call to greater intimacy with creation as a means of worshipping our Creator? Could that yearning be a call to making daily deliberate choices to make space for knowing more of our Creator and His creation? Could that yearning be a call to more intentional creation care in our daily lives as an offering to our Creator? If so, when we begin to reconnect with the natural world in pursuit of following God in the daily choices of spiritual disciplines emphasizing intimacy with Him and His creation, we can find joy. This joy can then spur us onwards to greater affection for our God, His creation, and the beauty of both. And as we unearth this beauty, we move closer in communion with Christ and embracing our role as caretakers of all of God's creation, including the world underneath our feet.
Psalm 103:14 For He knows our frame; He remembers that we are dust.
Dear Father,
Thank You that You remember that I am dust. Thank You that You want me to remember this too, especially on days like today when my dust is bone-dry and in need of Your refreshing. Please keep reminding me that You do restore and rebuild from dust that which I thought was lost.
In the strong Name of Jesus,
Amen.
Again and always, thank you dear friends, for being here with me – I am grateful for each and every one of you!
written by and copyrighted to Beth Madison, Ph.D., 2021
8/24/21
Patient Advocacy Series – Part 2 – Receiving Help
1 Peter 5:7 Cast all your cares on Him because He cares for you.
For as long as I can remember, I've always been a good little helper.
Only recently, I am learning to become a better receiver of help.
Through the example of my parents and grandparents, I learned early on the joy of helping people. Be it: taking them fresh vegetables from the garden in the summer; anonymous donations of money; a meal, bread, or other treat; arriving early and staying late at an event to help set up and clean up; giving someone a ride; writing a card or making a call for encouragement; inviting someone for tea or dessert or a meal; babysitting; praying and….
All of these helps were given with joy. Even more joy was produced in their receiving. For a gift isn't truly given unless it is received. And when the gift is received with joy, more joy is produced. Not just more joy at the moment, but future joy in the increased looking for ways to help more people in the future.
The smallest of gifts can bring the biggest of joy when given and received with joy. For when a gift is given and received with joy, strength is given to both the giver and receiver – for the joy of the Lord is your strength (Nehemiah 8:10). And this strength is the real gift that brings life, hope, courage, and more joy that prompts more giving, receiving, and strengthening.
God calls all of us to be a cheerful giver (2 Corinthians 9:6-7). God calls all of us to be cheerful receivers (see John 3:16). Not just of His salvation (the best gift ever!) but of His helps to us through others – Galatians 6:2 Carry each other's burdens and in this way fulfill the law of Christ. I'm learning that both giving and receiving are acts of trusting obedience, humility, and worship to my God, Giver of all good gifts (see Matthew 7:9).
I grew up hearing Galatians 6:2 taught many times. And I would give more in response to the teaching. Yet I don't remember the receiver being a vital part of the lessons. Most likely, it was my own arrogance that kept me from hearing and learning about receiving – I like the role of giver as it puts me in the driver's seat of a task. Or so I thought…
As a chronic illness patient for nearly ten years now, I still won't ask for help – yup, that ongoing battle with arrogance in the lie that I still think "I'm ok, I got this" (when it reality, pain has me by the throat). But I have learned to receive help and with joy. For when I joyfully receive help, I am giving. I give the giver fresh new joy with my response. And together, as help-giver and receiver, we worship in joy the God who created, equipped, and called all of us to participating in these good works of giving and receiving as in Ephesians 2:10 For we are God's handiwork, created in Christ Jesus to do good works, which He prepared in advance for us to do.
With all that in mind, here's a few practical tips I've learned about giving and receiving help as a chronic illness patient:
Practical plan for giving & receiving help – Patient Advocacy Tool 2
For the givers:
If you think someone needs help, he probably does.
And most likely, he won't ask for it but will be blessed if you initiate the giving (if your offer of help isn't received with relief or joy, then your gift might be embarrassing and thus, not helpful. Then your best gift is to pray and pray some more for God knows the what, how, when, and where of his needs.)
Look for practical ways that you would like to be helped – be creative and intentional.
meals, rides, calls to the person or on behalf of the person (see Patient Advocacy Part 1 blog post on 8/12/21 for a plan on how to accomplish this), cards, gift cards, errands, cleaning up or cleaning out, organizing, prayer, small thoughtful gifts, child care, and listening (well-intentioned advice might not be helpful as it can bring more helpless feelings).
Make sure your gift is helpful.
ask about allergies, diet restrictions, schedules, and on the day of, if the receiver has enough energy to talk or answer the door or… Be willing to change what you might think is a good gift to one that will be a good gift.
Set up a specific time and date to give a pre-specified help.
A well-intentioned "just call me if I can help" can put a burden on the receiver if she feels like she might be imposing at a certain time or date and can make her question if she really needs your help at that time.
Follow through on your commitment to help.
Even if she might be doing better, she will be even better with another shot of joy your help brings to her or she might just have learned to hide the pain and really isn't better.
Calendar a time to check in later to see if you can repeat the help or do another help.
She might not need help at that time, but please know it's a gift in and of itself, to be remembered by another.
For the receivers:
Tell yourself that when I receive help from others I am giving them the gift of joy.
Don't listen to the voice of guilt in your head saying "I got this, if I just push myself harder". You have opportunity to give and receive strength in the form of joy.
Be genuinely delighted, grateful, and welcoming in whatever gift is given.
It might not be a gift you'd have chosen but this is the gift God chose for you and thus, is a good gift.
Follow through with gratitude.
Be it a text or card or call – say thank you over and again (unless the giver is embarrassed in this and if so, then doubly thank God for the giver and gift).
Look for ways you can be a giver – be creative and intentional.
The gift of listening and prayer alongside a text, card, call, or a gift card or something sent to his house from Amazon are beautiful gifts in seeing others as Jesus does. There's something you're uniquely equipped and called to do for someone. God will give the insight and other resources to complete what He has intended for you to do.
Calendar your commitments to give and do them.
Be willing to be flexible (without guilt) in having to move a call, card, text, or other gift to the next day if you are unable to complete it the day you've scheduled for it.
And as always, whether we are givers or receivers, we are called to be as Jesus, the One Who gave His life that we might receive the joy and freedom of eternal life for today and every day.
2 Corinthians 5:21 God made him who had no sin to be sin for us, so that in him we might become the righteousness of God
In the comments section below, please share with us a great way you've been helped or that you've helped someone else. We can all be helped by the encouragement and inspiration of you!
Written by and copyrighted to Beth Madison, Ph.D., 2021.
8/12/21
Patient Advocacy – Standing up for yourself – Part 1
Galatians 6:9 Let us not become weary in doing good, for at the proper time we will reap a harvest if we do not give up
Patient Advocate Tool 1: Persistence
As I sit here writing, my real focus is listening for the phone to ring.
Again.
After multiple: dropped calls, voicemail messages left, pacing around the house, notes taken, marked out, and retaken, being forwarded to yet another person in the company, unanswered questions, questions answered wrongly, frustration mixed with prayers for help and … I'm ready to give up, eat ice cream and chips, and watch TV.
Again.
But I don't because patient advocacy demands persistence.
Persistence in making those calls. Again. And again. And again.
Persistence in asking those questions to people and again, to their supervisors and again, to their supervisors who finally can answer them.
Persistence in maintaining my cool in making those calls, asking those questions, and repeating the answers that I've said at least ten times before.
Yet even me, who's been called tenacious and bulldog many times before, is weary of being persistent. But I know well that persistence is one of the most essential tools in my toolbox for moving forward to health as a patient and patient advocate for others.
Thankfully, I've been blessed with some incredible doctors and their staff who truly care. But I am not their only patient. They want the best for me but there are so many of us and so little time. Thus, I am my best advocate when it comes to my care or care for those I stand up for as advocate.
I have to ask the questions. Until I understand the problem, the answer(s), and the plan for help.
I have to make the calls. Until I know the problem, the answer(s), and the plan for help.
I have to keep standing up. Until I know the problem is fixed, the answers fulfilled, and the plan is helping.
There is no other way through this.
How appropriate (or ironic?) that I am called a patient since patience is my greatest problem. And my greatest need, especially when I don't want to admit it.
Persistence demands patience with God, others, and yourself.
Patience in persistence requires grace.
"You can catch more flies with honey than vinegar". This is both true and hard simultaneously. Persistence requires my energy, time, and attention. Grace requires my reliance, trust, and faith. I can make those calls, ask those questions, and do them again and again with persistence. Yet grace lets me see my needs while seeing the needs of those with whom I'm talking. Yes, I'm not being ignored or dismissed. Yes, they have unanswered questions and need answers just like I do. Yes, they are weary of all of this, just like me. Yes, they could be having a rough day as I am. Yes, Jesus loves them as much as He does me. And most importantly, they need grace for today and hope for tomorrow, just like me.
So here I am, wearily sitting at my computer in my pajamas with my phone, still waiting for that call while praying for strength, patience, and grace. I need all of these now so I can be persistent yet kind in asking and answering and waiting again, and praying without ceasing (see Philippians 4:6-7).
A plan for practicing persistence in patient advocacy*:
If you have a question about a medicine, you have to make All. The. Calls.

Calls to your doctor's office to ask how this medicine is supposed to work. Thank the person with whom you spoke. If you have been kind during the call, you can also say "may God bless you today".

Calls to your pharmacist to ask how to take the medicine or side effects and what to do about them. Thank the person with whom you spoke. If you have been kind during the call, you can also say "may God bless you today".
If you have a question about getting approval for a medicine (or a procedure), you have to make All. The. Calls.

a. Pray for patience and grace. For yourself and for whom you will be speaking.

b. Calls to your pharmacist (or specialist or hospital) to see if the medicine (or procedure) has been ordered. Write down the name of the person you spoke with, the date and time, and any information (phone or fax numbers, case or reference numbers). Thank the person with whom you spoke. If you have been kind during the call, you can also say "may God bless you today". Remember, you might be the only kind person they work with today.

d. Calls to your insurance company to see if the medicine (or procedure) has been approved. If it has been denied, ask why and how to fix this. Write down the name of the person you spoke with, the date and time, and any information you received from the call (other phone or fax numbers, advice, case or reference numbers). Thank the person with whom you spoke. If you have been kind during the call, you can also say "may God bless you today". Remember, you might be the only kind person they work with today.

f. Calls to your doctor's office to follow-up to see if they have done what is needed by the insurance company for approval. Write down the name of the person you spoke with, the date and time, and any information you received from the call (other phone or fax numbers, advice, case or reference numbers). Thank the person with whom you spoke. If you have been kind during the call, you can also say "may God bless you today". Remember, you might be the only kind person they work with today.

g. Repeat steps a. through f. as many times as it takes for the medicine (or procedure) to be approved.

Always have ready your notes of information that you've taken from the previous calls. If possible, ask to speak to the person you spoke to earlier and begin your conversation with him or her by thanking them for helping you again.

Be prepared to go through all the same information of name, insurance number, phone number, etc. that you did earlier. Reference your earlier calls by date, time, and person you have listed in your notes. They don't forget you on purpose; you are not their only patient.

And yes, take those deep breaths of prayer in and out during the phone calls too…
*Many times this plan will need to be repeated again later today or tomorrow until approval is granted. Be sure and bookend your times on the phone with self-care in whatever way(s) that brings rest for you and your soul.
Please be sure and post helpful tips below in the comment section you've learned as a patient advocating for yourself or others so we can all be helped to stand together. Thank you!
Matthew 11:28-30
"Come to me, all you who are weary and burdened, and I will give you rest. Take my yoke upon you and learn from me, for I am gentle and humble in heart, and you will find rest for your souls. For my yoke is easy and my burden is light."
written by and copyrighted to Beth Madison, Ph.D., 2021
7/27/21
7/27/21
Show-and-tell
John 4:28-30 Then the woman left her water pot beside the well and went back to the village and told everyone, "Come and meet a man who told me everything I ever did! Can this be the Messiah?"So the people came streaming from the village to see him.
Did you love show-and-tell at school as a child as much as I did? Show-and-tell made Fridays even better! I relished hearing all the stories about all the things that my classmates would bring in to show all of us. And when it was show-and-tell for pets – that was the BEST!
In fifth-grade, I found a box turtle in the woods and brought him (or her?) home. Henry's new home of an old rusty bucket was perfect in being portable, washable, and inescapable for a box turtle. He seemed to enjoy his diet of fresh-picked lettuce and cabbage garnished with dandelions and other miscellaneous weeds. Henry was well-loved by my neighborhood friends and me, in spite of his pungent and lasting aroma which intensified with his intake of afore-mentioned greens.
So when the day for show-and-tell pets arrived, Henry and I rode the bus to school with much excitement. Even though Henry's official presentation to the class didn't come until after lunch, he was already well-known by most of the class earlier in the day since all of the windows weren't open in our classroom. Needless to say, as the day warmed and Henry ate more of his greens, he was moved to his own special place next to the window in the corner awaiting his presentation at show-and-tell. Henry slept through show-and-tell, even when poked with a stick or fingers amidst the clamor of ooh's and aah's from my classmates.
Now, over forty years later, I still remember the excitement and delight of showing and telling my classmates about what I'd learned about turtles, both from Henry and from reading in books I checked out from the library about turtles. There was something so satisfying and thrilling about sharing what I'd found so others could share in the gift of discovery.
As a Christ-follower, I have opportunity every day to share the gift of discovery with friends. Every day can be show-and-tell about my Jesus and His amazing work in my life. I don't have to wait for Sunday School, small group, or Bible study to tell all the stories about all the things that God has done and is doing in my life to all who will listen. I can tell friends and family on social media, texts, emails, or snail (or turtle-speed) mail. I can go to my neighbor's at home or at work with a story and something warm and good-smelling from my kitchen, carried in nice new clean bucket.
Every day, I can do what the Samaritan woman at the well did after she met Jesus in John 4:28-30. I can invite others to come-and-see my Jesus as I show-and-tell them all He has done for me. Just as Henry was walking-around proof of the wonder that is turtles, those overlooked joys of baby cuddles, beautiful sunrises, blooming gardens, and birthday cupcakes in my life can be walking-around proof of the wonder that is God at work in lives today. God can change my neighbors', colleagues', students', friends', and family's lives in ways that I can't even imagine. Only He can remove the lasting and pungent aroma of sin from our lives and release all of us from living in an unescapable old rusty bucket of hopelessness. Only He can wash us and our lives to be whiter than snow and far cleaner than box-turtle shells.
And then after my friends come-and-see to Jesus for themselves, they can show-and-tell their neighbors', colleagues', students', friends', and family's about how our Jesus has changed their lives forever. For with Jesus, any day and every day is always a great day for show-and-tell – especially when it's a show-and-tell about the BEST Friday ever and what Jesus did for all of us at Calvary!
Psalm 46:8a Come, see the glorious things that our God does
Dear Father,
Thank You that You do glorious things all the time. Thank You that You did the most glorious thing ever in giving Jesus to die for my sin and bring me back to You. Please help me to look for and see the glorious in today. Please help me to show-and-tell others about You and Your great love for all of us. Please help me to keep coming to You to see more of this great love.
In the strong Name of Jesus,
Amen.
written by and copyrighted to Beth Madison, Ph.D., 2021
7/21/21
Exodus 3:7 Then the Lord said, "I have surely seen the affliction of my people who are in Egypt and have heard their cry because of their taskmasters. I know their sufferings
Hardened
podcast link:
https://anchor.fm/beth-madison/episodes/Hardened-e14pp54
The soil under our feet is most vulnerable to compaction when it is wet. Similarly, the soil of our souls is most vulnerable to damage when it is wet with suffering.
When soil particles are wet, they are more susceptible to being crushed together and staying that way (compaction). And when soil particles are crushed together, there is destruction of the manner in which they naturally associate, which is also known as aggregation. When aggregation is destroyed, there is also the loss of naturally occurring air spaces (pores) between the particles. Soil pores are essential for water and air movement in the soil environment. If the pores are lost from soil through its being repeatedly walked on, driven over, or plowed when wet and thus vulnerable, then soil compaction occurs. And the resulting compacted soil is essentially a concrete driveway where plants struggle to germinate and grow, much less thrive.
Soil compaction is most easily seen in hardened flattened areas across the surface of a field or in hardpan layers usually 6-12" below the soil surface at the outer edge of plow penetration depth. These hardpan layers are essentially a horizontal layer of concrete in a soil profile. Hardpan layers can cause all kinds of problems for crop production such as: perching of water and flooding of fields; inhibition of root penetration into the soil; nutrient and water uptake by plant roots; and a host of other problems, including promoting weed growth and soil and plant disease outbreaks.
When agricultural soils are mismanaged, hardpan layer development is often one of the easiest and quickest problems to occur from the poor choices made. Hardpan layers are also one of the most expensive issues in soil management because of monies lost from crop productivity or monies required for their elimination of the hardpan layers.
Similarly, the soil of people's souls is most fragile when wet with grief, tears and loss of suffering. When people are suffering, they are most vulnerable to further pain from careless words or actions of others, even if the words or actions are well-intended. For example, if I am careless with my actions or words with someone in suffering, I can easily trample the soil of her soul and leave a hardened path of selfishness or apathy right through the middle of her life. Worse yet, if I or others continue stomping through her life without love, tenderness, or concern for her grief and suffering, the pathways of rejection become broader, deeper, and more susceptible to becoming that hardened soil described in the parable of the seed, soils, and sower in Matthew 13.
If I don't choose to tenderly care for the suffering person in front of me like Jesus does, I can destroy the soil of her soul through self-centered careless responses or reactions, instead of the proper response of mourning with her (see Romans 12:15). Damage to his soul can easily and quickly happen, even if that is not my intention. Mismanagement of my words, actions, responses, and timing with someone whose life is vulnerable and wet with pain can easily cause hardpan layers of anger or rejection to develop in her soul. These layers can then harden her soul against the God I claim to represent with a selfish, false, or disordered love (see Matthew 22:36-40).
Preventing compaction of the soil under our feet and in our souls is much more effective than trying to fix it. Thus, it is my opportunity to help my friend in her suffering by extending God's tender mercies and compassion to her soul flooded by pain and loss (see Lamentations 3:22-23). I also have opportunity to extend patience, kindness, and grace in many ways to my hurting friend, including the choice of just being there with her without words, expectations, or agendas. All too often, my words aren't helpful to my friend in her suffering, but my presence in prayer, simple works, and quiet can be very precious (see Job chapters 3-26 vs. Job 2:11-13).
Yet, thankfully, just as the compacted ground under our feet can be softened and returned to health with careful management, resource allocation, and time, God's grace can return trampled souls to being good ground rich with life and hope in His perfect timing. This soil scientist is evidence that God can and God does restore good ground in a soul that seemed lost forever from being trampled into dust by my and others' sins, self-absorption, and carelessness during times of suffering.
Dear Father God,
Thank You that You can and do restore damaged soils and souls. Thank You that nothing is stronger than Your love nor more persistent in grace and in healing. Please help me to always come to You for restoration and to bring others with me. Please help me to be kind and caring to all in my world, especially those suffering pain and loss.
In the strong Name of Jesus,
Amen.
Psalm 23: 1-3 The Lord is my Shepherd; I shall not want. He makes me lie down in green pastures. He leads me beside still waters. He restores my soul. He leads me in paths of righteousness for his name's sake.
7/7/21
Revisiting even-if
Daniel 3:17. the God whom we serve is able to save us from the blazing furnace and from your power, then he will. But even if he doesn't, Your Majesty may be sure that we will not worship your god, and we will not bow down to the gold statue that you have set up.
podcast link:
https://anchor.fm/beth-madison/episodes/Revisiting-even-if-e142jga
Supposed to work and actually working are often not the same thing, unfortunately. Most any farmer or gardener knows well that he can only influence soil fertility, disease and insect or animal pressure, and seed quality without any hope of even trying to influence, much less control, the weather. If even one of these variables is awry, crop productivity and thus, harvest declines. Worse yet, in many instances, even one less-than-ideal variable can negatively influence one or more other variables and compound the decline in both quality and quantity of crop productivity. And when your entire paycheck is dependent on what comes from your garden, field, orchard, barn, stable, or vineyard, every dollar or plateful not gained at harvest is a dollar or plateful not available to feed your family, your animals, or yourself. Talk about trusting God as your only source of hope for this life and the next…
Habakkuk captured this concept in Habakkuk 3:17-18 Even if the fig tree does not bloom and the vines have no grapes, even if the olive tree fails to produce and the fields yield no food, even if the sheep pen is empty and the stalls have no cattle—even then, I will be happy with the Lord. I will truly find joy in God, who saves me. The "even if" worst case scenario of empty fields, barns, and vineyards was a very real possibility with the Israelites then, and for many today, be they farmers or not. Empty barns, fields, trees, vines, bank accounts, pantries, wombs, other side of the bed, days free from pain, email or voicemail boxes, or hours can rob one from a harvest of joy meant to satisfy her soul. For joy cannot be duplicated or replaced, it can only be planted, cultivated, and harvested from the fertile soil of an "even if" faith.
Shadrach, Meshach, and Abednego in Daniel 3:17 also had this "even if" faith when confronted by Nebuchadnezzar – the God whom we serve is able to save us from the blazing furnace and from your power, then he will. But even if he doesn't, Your Majesty may be sure that we will not worship your god, and we will not bow down to the gold statue that you have set up. That's the kind of faith this soil scientist yearns for – a solid and unyielding foundational faith, that remains fixed and firm, "even if" in the face of certain death from famine or furnace. As a Christ-follower, I'm supposed to have this kind of faith but in reality, all too many times fear wins in the all-consuming mindset of the "what-if's". "What-if" I lose my husband, children, job, home, freedom, or _______ and am left empty? Or "What-if" this doesn't happen and my dreams, hopes, or desires are left empty?
"What-if's" worries demand my attention and sour my stomach in stress while "even-if" acceptance gives release, rest, and hope. The constant exchanges of "what-if" doubts for "even-if" trust cultivates that deep-rooted faith of John 15. Only a deep-rooted "even-if" faith holds fixed and firm against stormy fears of failing finances, health, relationships, freedoms, or whatever the internet, TV, or email is hurling at me at the moment. The constant onslaught of fear constantly tries to overshadow my seeds of faith and decrease their potential harvest of joy and courage. I wish I was a Proverbs 31 woman who laughs at the time to come because she knows deep in the soil of her soul that only God is and will always be enough for whatever the future holds (see Proverbs 31:25b). Her life is set aside unto Christ.
Deep-rooted "even-if" faith grows strong in the good ground of a life set aside unto Christ. For the life set aside unto Christ is the life that is continually being restored by resting in His provision, peace, and power (see Matthew 11:28-30 and Nehemiah 8:10). The principle of finding rest and restoration in God's provision can also be seen in soil science. Set-aside land or fallow ground was supposed to be a regular farming practice in Jesus' day for one year in every seven years as commanded in Scripture (see Exodus 23:11). For when ground is allowed to fallow, it has a Sabbath rest for the natural renewal and restoration of depleted organic matter, water, earthworm and microbial populations, soil particle aggregation, and nutrients. Similarly, poor people in Israel would also be restored in food and hope as they alone could harvest that grain or fruit which sprang up from the fallow ground as prompted by Creator God.
Only Jesus can give this weary soil scientist a true set-aside rest and restoration for only His yoke is easy and His burden light. And there in the fallow of resting, only Jesus can cultivate the soil of my soul into being good ground for a rich harvest of an "even-if" faith. Only Jesus can plant seeds of an "even-if" faith deep into this soil He has prepared for this time for His purpose and plan.
Thank You, Jesus, for calling me to come to You. I'm exhausted of drowning in the "what-if's" and yearn for the wide-open spaces of Your "even-if" abundance. Please help me to stay here and rest in the fullness of You. Please satisfy me this morning with Your love.
If you're interested in reading more on trading "what-if" for "even-if" thinking, go to: https://wordpress.com/post/soulscientistblog.com/393
6/25/21
Just along for the ride
Sitting on the back of my husband, Andy's motorcycle as he drives through the countryside on a beautiful day is one of my all-time favorite activities. It's almost as good as riding in the back of an old farm truck, except that I can't be eating something just-picked and juicy on the ride because the motorcycle helmet gets in the way.
My husband has the job of paying attention to the road and weather conditions as he's simultaneously driving and bird-watching. I have the job of paying attention to not falling off the motorcycle while watching the trees, sky, wildflowers, and livestock. In other words, I'm just along for the ride.
I don't have to worry with directions, traffic (not that there is much more than the occasional combine or oversized sprayer rig), speed, engine maintenance, time, or gas levels. Instead, I have the pure joy of reveling in the wind, landscape, and husband made glorious by freedom from cellphones, computers, and chores staring me in the face.
So last week while on such a ride in the country with Andy, I had this question which has haunted me ever since – "shouldn't my life with Christ be like this motorcycle ride?"
(And before you think that more than my hair got tangled by the wind last week, please bear with me while I unpack this thought a bit.)
If I am living in full obedience as a Christ-follower, then I am tucked close in behind Him just along for the ride. He decides the directions, the roads, the speed, the destination, the landscapes, and the length of the ride. He is the One Who is in control with a plan, a vision, and a purpose for good (see Jeremiah 29:11). And when I am in the back paying attention to the beauty Christ has placed all along the days, I revel in the pure joy of discovering fresh courage, hope, and friends made glorious by freedom from comparison, conviction, and consequences staring me in the face. My job is just to hang on and delight in the now without worrying about what's around the bend or the scarf that blew off my neck a few miles back.
Andy delights in driving by streams and ponds because the both of us enjoy the beauty of the water. Similarly, I think Christ delights to place answered prayers in my life so that both of us can enjoy the beauty of His power at work.
Andy listens to when I need to stop and rest. I don't have to scream, just touch his shoulders as he knows what that means. Similarly, Christ listens to when I need rest and care. I don't have to scream; He feels the tears, the unspoken deep of my heart and what that means, even when I don't understand it myself.
Andy always brings me home at the end of the ride. I don't always know how we got there, much less how to get back to where we went. Similarly, Christ will bring me home at the end of the ride. I don't know the what, when, where, or how of the ride He has planned for my life. And I don't have to – that's not my job. My job is to trust, enjoy the view, hold on, and pay attention to not falling off, especially when the road is curvy or bumpy.
Christ is faithful. Christ is here. Christ will bring me home.
Isaiah 58:14. then you will find your joy in the Lord, and I will cause you to ride in triumph on the heights of the land and to feast on the inheritance of your father Jacob." For the mouth of the Lord has spoken.
Written by and copyrighted to Beth Madison, Ph.D., 2021
6/2/21
Five smooth stones
podcast link for "Five smooth stones"
https://anchor.fm/beth-madison/episodes/Five-smooth-stones-e121ie6
1 Samuel 17:40 He took his shepherd's stick and then picked up five smooth stones from the stream and put them in his bag. With his sling ready, he went out to meet Goliath.
Even as a child, I loved to find smooth stones for skipping across a stream or carrying in my pocket to rub on with my fingers. And now, I still love the look and feel of smooth stones in their solidness and placement in the nature, art, or architecture around me. Their smoothness seems to help smooth out those tangled emotions and thoughts trying to wash me away in their turbulence.
Most smooth stones in nature didn't start out that way. Their smoothness is a result of many years of wearing away by water or wind on larger rocks already cracked from the pressure of weather, weight, or gravity. The smooth stones have been hewn out and polished by an external power not of their making or control. Yet if the composition of these stones had been any less strong and enduring, they would have quickly eroded into smaller and smaller particles which eventually disappeared altogether. Only stones made of strong stuff become smooth stones. Their smoothness indicates their innate strength and endurance over time.
I wonder if David knew this geologic principle when he was choosing five smooth stones to use in his confrontation with Goliath (1 Samuel 17:40). I wonder if the act of finding these stones and feeling the inherent strength of these stones in David's hands helped him trust his strong God even more. Some commentators say that David chose five stones, not because he doubted God's power for his aim with Goliath, but because Goliath had four brothers. David's choices reflected his belief in his God.
Many others in Scripture exhibited strong belief in their strong God, including Abraham, Noah, Joshua, Caleb, Daniel, Shadrach, Meshach, Abednego, Esther, Ruth, Joseph, Mary, Stephen, Paul, and countless unnamed others in Hebrews 11. Scripture highlights their faith as strong, not the people themselves. Even as a child, I loved to hear of their brave and courageous deeds resulting from their deep and enduring faith. And now, the stories of their lives display an even greater solidness and placement in the past, present, and future of the world around me. Such stories of bravery help to smooth out my tangled emotions and thoughts into a more solid and lasting faith.
The composition of belief for those in Scripture with strong faith was that God was indeed Who He said He was – holy, strong, present, able, faithful, just, merciful, gracious, provider, sustainer, and countless other qualities that exist without change over time. Yet if the composition of their belief in their strong God had been any less strong or persevering, their bravery would have quickly eroded away into smaller and small particles in the face of trial, and eventually disappeared into the disobedience of not trusting God. Their strong God gave them a strong faith. God can and will do the same for us today, especially when we are weak (see 2 Corinthians 12:9).
Only people believing in a strong God can endure the storms of life that try to wash or blow them away over time. Their faith gives them a smooth bravery that can only be explained by their rightly believing that their God is Who He says He is and they are whom God says them to be as in 1 Peter 2:9 But you are a chosen people. You are the King's priests. You are a holy nation. You are a nation that belongs to God alone. God chose you to tell about the wonderful things he has done. He called you out of darkness into his wonderful light.
Brave people rely on God. Brave people trust in God. Brave people know their God. Brave people endure through God.
Brave people know that:
BELIEVING.
RIGHTLY.
ACTIVATES.
VALIANT.
ENDURANCE.
Bravery can't be duplicated; it can only be hewn out and polished by the power of our strong God at work in the lives of those 1 Peter 2:5 living stone people who trust Him with and from every molecule of their existence. Living stone people know that God has a purpose for good for them in this moment and those moments to come as in Jeremiah 29:11. Living stone people embrace being used as stones for the building of His kingdom to come as in Matthew 6:33. Living stone people trust God to give the strength to overcome this day and the next in expectation for the endurance to hold fast in faith and thus, to receive a white stone and a new name as promised in Revelation 2:17.
Bravery is seen in those: single mothers and fathers dependent on Him for feeding them and their children today; workers reliant on Him for control of their emotions and dreams in defeating and depressing work environments or marriages; chronic illness patients trusting Him for enough strength to keep moving forward in hope today and again, tomorrow; missionaries, pastors, and laypeople seeking Him for light in ever-darkening cities and countries; people hoping in Him for a full life without a spouse or children; parents clinging to Him while praying for rebellious children; and unnamed countless others just trying to hold fast to Him in the midst of wave after wave of trials threatening to wash them and their faith away.
Yet, those waves and wind that don't wash or blow us away serve to smooth off more disbelief in anything other than our strong God and expose true faith in their wake. And this true faith, in time, unearths a buried bravery that thrives, endures, and inspires others to open their hearts in belief to our strong God. Only our strong God can give a faith strong enough to choose five smooth stones and to go out to meet our Goliaths today.
Joshua 1:9This is My command: be strong and courageous. Never be afraid or discouraged because I am your God, the Eternal One, and I will remain with you wherever you go.
1 John 2:24 So keep on believing what you have been taught from the beginning. If you do, you will always be in close fellowship with both God the Father and his Son.
Dear Father God,
Thank You that You never change. Thank You that You are Who You say You are for now and for forever. Thank You that You alone give the faith to move mountains and to pick up five smooth stones You made from mountains of the past. Thank You that You can and will make me brave. Please help me to trust You with a strong faith. Please help me to endure and to overcome in expectation of Your plans and Your promises for today and for tomorrow and for forever. I want to run forward in faith against today's Goliaths for only You are greater than any and all of them!
In the strong Name of Jesus,
Amen.
Written by and copyrighted to Beth Madison, Ph.D., 2021
4/28/21
A symphony in and of the woods
podcast link for "a symphony in and of the woods":
https://anchor.fm/dashboard/episode/evrk5u
Luke 19:40. Jesus said to them, "I tell you that if these did not speak, the very stones would call out."
The other morning I had the privilege of listening to and participating in the eleven-part symphony of the woods in the amphitheater of the woods themselves. The woods were full of praise for their Creator which in turn helped make my heart, mind, hands, and feet sing with them.
The croakers and spring peepers sang out loud and deep as these frogs chorused from the pond while the birds divided into their harmony as squawkers, singers, and chirpers in the trees, bushes, and air. On the ground with me, the snorters (deer) and the fussers (squirrels) belted out their best while the creakers (trees) swayed to and fro in their caroling with the direction of the wind. Not to be left out or overlooked, the bubblers and splashers of the waters of the stream and pond reminded me of the joyous melody swirling all around me as I, the cruncher, kept rhythm step by step along the way.
On this day the stones didn't have to cry out because everyone else was quick to praise. My mouth kept silent with the stones because I wanted to hear my heart sing along with everyone in our individual voices, places, and tasks. All of us were busy with the work of eternity – that singular task of praising the One who created us from nothing and called us to Himself in this moment of grace.
Yet this moment stands fixed in my mind and heart as a challenge. A challenge not just to seek out more such times with my Creator and His created in the symphony of the woods but to more often keep my mouth silent and let my heart sing in unbroken praise. For when my heart sings its silent song, the only One Who can hear this song is the Only One deserving of the praise in it.
Granted, there are many times my mouth needs to proclaim a song of truth for my Christ from my heart. But in these times, I struggle with the wanting to receive attention for the beauty of the words or ideas contained in the song as I forget I am only an instrument, not the Author.
And again, my Christ graciously, gently reminds me even there in the forgetting, He is always listening for and to the song of my heart and the song of the woods ringing out in an unmistakable chorus of His glory – Psalm 65:9-13 He waters the earth to make it fertile. The rivers of God will not run dry! He prepares the earth for his people and sends them rich harvests of grain. He waters the furrows with abundant rain. Showers soften the earth, melting the clods and causing seeds to sprout across the land. Then he crowns it all with green, lush pastures in the wilderness; hillsides blossom with joy. The pastures are filled with flocks of sheep, and the valleys are carpeted with grain. All the world shouts with joy and sings.
4/14/21
Humus and Humility
podcast link for "Humus and humility"
https://anchor.fm/dashboard/episode/eutfq3
Humus and humility
While reading "Suffering and God" by Alistair McGrath (an excellent book!) for another research project, I was both surprised and fascinated to learn that the root word for humility is humus. Needless to say, this soil scientist really perked up to hear what Dr. McGrath had to say next! And a little later while ruminating on this idea (because that's what farm girls do), I thought of a quote something like humility is the root of all virtues while pride is the root of all evil and these thoughts came together in a brand new picture of the O horizon in a soil profile as seen in relation to Philippians 2:5-8 Have this mind among yourselves, which is yours in Christ Jesus, who, though He was in the form of God, did not equality with God a thing to be grasped, but emptied Himself, by taking the form of a servant, being born in the likeness of men. And being found in human form, He humbled Himself by becoming obedient even to the point of death, even death on a cross.
Before digging deeper into these verses, let's look at a few definitions from soil science. A soil profile is a vertical cross-section of soil from the top of the soil (or what we commonly call the ground) in a cut reaching down to the parent material from which the soil formed. This cross-section or soil profile is comprised of multiple soil horizons. These horizons are horizontal layers parallel to the soil's surface which are distinctive from each other by physical differences in soil color, texture, structure, composition and other classifiers. Normally, the uppermost soil horizon in a soil profile is the O (organic) horizon also called the humus layer. Humus is Latin for earth or soil.1
The absence of an O horizon in a soil profile greatly affects the current and future productivity of a soil since the humus layer is composed of decaying organic matter, be it plant, animal, or microbial in origin, in association with the inorganic soil particles (sand, silt, clay) that have arisen from the parent material(s) at the site. Because of the organic matter, the humus layer is usually very dark in color, soft in texture, and fertile in nutrient supply and other characteristics promoting crop productivity, even though it's normally only 3-6% of a soil's total composition. This 3-6% can make all the difference in whether a soil can provide well for the needs of a crop in nearly every variable impacting overall crop growth and productivity.
The humus layer is also distinctive in being the only soil horizon we, as humans, can directly influence for current and future productivity via organic matter additions like manure and compost. Such inputs increase the organic matter levels in the humus layer and thus improve nutrient and water availability, drainage, rooting potentials, pH, buffering, and so many other crucial variables in crop growth.
Having said all that, here's the picture I'm seeing in this relationship of humility, Scripture, the O horizon, and the life of a Christian. Just as a soil with a deep O layer can support many different purposes, be it crop production, building and road foundations, water filtration, and/or wildlife habitat, a life rich in humility is fertile ground for whatever task or purpose God deems best. In contrast, without humility, the life of a Christian is poor soil for the growth of the fruit of the Spirit (see Galatians 5:22-23) much less for what is necessary for the 100-fold harvest of Matthew 13 as discussed previously. The absence of humility makes hearts hard from pride, dry in love, and weak in lacking the strength of joy – not the kind of soil receptive to seed germination and growth (see Matthew 13).
One of the most intriguing ideas about humus (or soil organic matter) is that the smaller and most indistinguishable portion of humus is the most active and usually the most influential on soil properties. As the soil organic matter decays into smaller and smaller pieces and looks less and less like the formerly living plant, animal, or microbe that it once was, the greater the amount of surface area it has for nutrient exchange, pH buffering, and water storage for crop productivity. And thus, the more important it is to the life-giving potential of a soil. This concept reminds me of John 3:30 He must increase but I must decrease. Just like the most active, most useful, most effective portion of soil organic matter is that which is the most decayed (or decreased), so am I as a Christian. The less that is present of me, the more that is seen of Christ which is as it should be in the life of a vibrant Christian. In the decreasing of me, that is, in the death of pride and the decay of discontent, humility grows and displays Jesus alive in me (see Colossians 3:12). And then true life can flourish as with Matthew 23:12 Whomever exalts himself will be humbled, but whomever humbles himself will be exalted as seen in the modelling of Christ's example to us in the earlier reference from Philippians 2.
Just as Adam was formed from the dust of the earth (Genesis 2:7) and named in reflection of soil (adamah, Hebrew for "fertile earth"), the presence (or absence) of humility reflects my relationship to Christ (the second Adam as in Romans 5:14 and 1 Corinthians 15:22).2 My heart's soil is a "fertile earth" only if it is rich in humility which makes me receptive and obedient to the work of Christ in my life for His glory and the good of His people. A good soil is rich in humus just as a good heart is abundant in humility. Hearts rich in humility respond to the leading of Christ as the adamah seen in Hebrews 6:7 Land that drinks in the rain often falling upon it and that produces a crop useful to those for whom it is farmed receives the blessing of God and Mark 4:20 Others like seed sown on good soil, receive the word, accept it, and produce a crop – some thirty, some sixty, some a hundred times what was sown.
I want to be a good soil scientist who yearns for fertile soil in my yard and most importantly, in my heart and life. I want a humble heart that will truly be adamah for bearing that one hundred-fold harvest sown by the Master. And in that harvest, may more people know the Gospel and likewise bear fruit in their own lives so even more can know the truth of Psalm 34:8 Oh, taste and see that the Lord is good! Blessed is the man who takes refuge in Him.
1. Online Etymology Dictionary
2. Davis, Ellen. 2005. Ecology and Theology. Duke University.
Written by and copyrighted to Beth Madison, Ph.D., 2021
also currently published in the American Scientific Affiliation's God and Nature Spring 2021 Publication – great publication with some wonderful essays by some neat people – check it out at the link below
https://godandnature.asa3.org/
4/8/21
Broken but Jesus (still) loves me
click on this link to hear the podcast for this post:
https://anchor.fm/dashboard/episode/eug4mn
Broken but Jesus (still) loves me
Romans 8:38-39 For I am convinced that neither death nor life, neither angels nor demons, neither the present nor the future, nor any powers, neither height nor depth, nor anything else in all creation, will be able to separate us from the love of God that is in Christ Jesus our Lord
My mother made this little "Jesus loves you" cross-stitch picture for me when I was very little myself. In fact, I don't remember a time of it not being in my childhood bedroom, my dorm rooms at college and grad school, or any of my homes or offices. This picture represents the most basic and foundational truth my parents taught me – Jesus loves me, all the time, in all the places, and in all the ways, no matter what.
This little picture has always been very special to me because of who made it long ago (my mother) and Who means it every single day (Jesus). Yet recently after I accidentally knocked it off of my desk, broke the glass, chipped the frame, and then, "repaired' it with a rubber band, this picture took on a whole new meaning for me…
Jesus does love me when I'm broken and my life feels like it's held together by nothing more than a rubber band recycled from grocery vegetables. Jesus does love me when I'm wearing the scars of having fallen and trying to keep everything together on my own. Jesus does love me when I'm showing signs of rust, age, and decay that tries to make me believe I'm of no use.
Now, I hope to think that my brokenness draws more attention to Jesus' love just like the rubber band draws the eye to take a closer look at the words it is literally holding together. And the broken glass and chipped frame makes me stop, take a closer look at what is behind the glass, and reflect that Jesus (does still) love you. There is no bigger, deeper, stronger, finer truth than this – Jesus loves me – broken glass, rubber band, rusty frame, and all.
written by and copyrighted to Beth Madison, Ph.D., 2021
3/31/21
Souls, soils, and me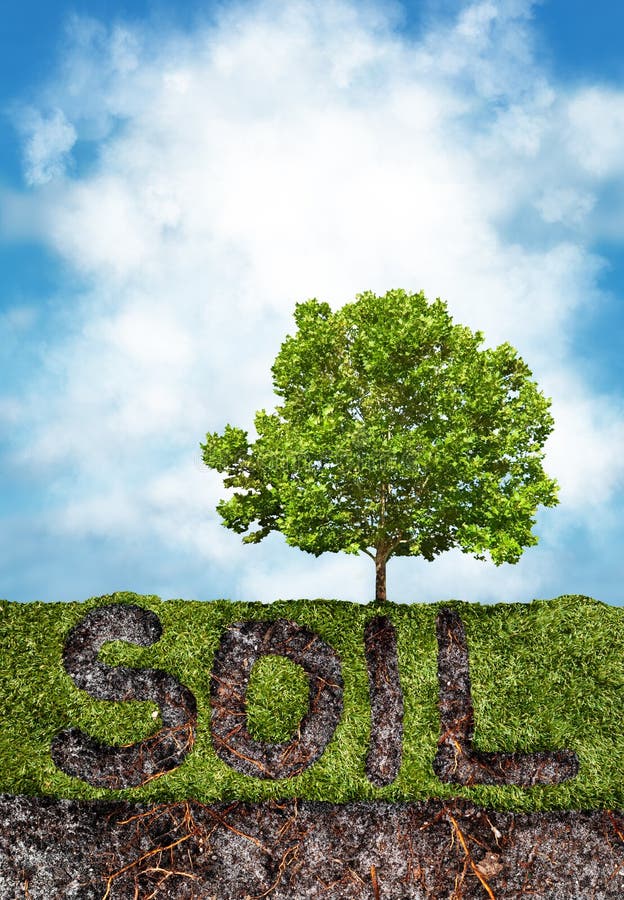 click on link below to listen to the podcast:
https://anchor.fm/beth-madison/episodes/Souls–soils–and-me-etvu5p
Matthew 13:44 ESV The kingdom of heaven is like a treasure hidden in a field. One day a man found the treasure, and then he hid it in the field again. The man was very happy to find the treasure. He went and sold everything that he owned to buy that field
When I started teaching, I had such a strong Appalachian accent that when I would say "soil", it could easily be mistaken for "soul" or vice versa, even to my own ears. (Hence, it was only appropriate that I would title my blog, "soul scientist"). Thus, to be understood by my colleagues and students, I had to slow down and purposely say soil or soul depending on which one I wanted to use at the moment. This deliberate action to distinguish between the two words also made me slow down and think closer about what I wanted to say. The need for slowing in thought and in speech then was a very good thing and still is now over twenty years later.
As a soil scientist, I use the word "soil" a lot nearly every single day. As a Christian, I need to be using the word "soul" a lot more often every single day. And I need to be paying even more careful attention to the condition of my soul than the condition of the soil samples for my research or classes. I need to slow down my thoughts, and especially my words, to focus on Christ, the One who has a beautiful plan for today for both the soil and the souls of my colleagues, students, and me. For when I slow in both thoughts and words, then I can hear Christ speaking to the soil of my soul in the truth that will forever change me and my thoughts, words, and actions in good and beautiful ways.
I've heard many lessons and sermons on the parable of the seed, sower, and soils in Matthew 13:1-9. These sermons and lessons have expounded on the importance of having our souls to be good soil for our Savior and Sower. Some of these sermons/lessons even included some information about the soil itself which made this soil scientist very happy!
These lessons and sermons made me want to dig for more wisdom and instruction in Scripture, both as a soil scientist and as a Christian. In return, God has been so gracious with the gift of the joy of finding hidden treasures of such truths in fields other than in Matthew 13. (Yes, I absolutely did go there with the pun about Matthew 13:44 ESV The kingdom of heaven is like a treasure hidden in a field. One day a man found the treasure, and then he hid it in the field again. The man was very happy to find the treasure. He went and sold everything that he owned to buy that field).
So many times I am writing about the interactions of soil science and Jesus, my soul's desire, I am convicted about the poor condition of the soil of my heart and the need for repentance of pride. And this conviction reminds me of what I usually tell my students before we venture out on a soils field trip, "it's not a good soils field trip if you come home with clean hands and clothes". Similarly, if I leave the reading of Scripture before seeing, being convicted by, and changing in response to the sacrifice of Christ in covering the dirt of my sins with His blood, then I haven't really listened, much less learned in the doing. Jesus desires that my soul and life be good soil for the work of the Master for His glory and the good of His people. Thus, I am praying for change in the soil of my soul for the 100-fold harvest of the Word to be produced in my life as seen in Matthew 13:9. Only Christ can bring the change. Only Christ can bring the harvest.
3/24/21
click on link below to listen to this podcast episode
ttps://anchor.fm/beth-madison/episodes/Not-what-Id-planned-ete6a9
My flesh and my heart may fail but God is the strength of my heart and my portion forever. – Psalm 73:26
Not what I'd planned
Reflection
Chronic illness is not what I'd planned. Chronic illness is not the path I would've chosen. Yet chronic illness is the laboratory where I'm learning to be a better wife, mother, daughter, professor, and friend.
Chronic illness occurs in nearly 45% of the U.S. population and causes 7 out of every 10 deaths annually in the U.S. Such conditions include diabetes, heart disease, cancer, and rheumatoid arthritis. These conditions can range from being a nuisance to debilitating in their severity. Wherever someone falls on the severity spectrum, chronic illness is life-changing.
For me, the life changes in the last 9 years since diagnosis have been key to changing my choices for life every day – be it: using a cane, walker, or electric scooter versus running 7 miles a day; teaching online versus all-day field trips in the woods; regimented pills, diet, and injections versus the occasional multivitamin; etc.
But the greatest life changes for me have been attitude changes (and hopefully these changes in my life are as visible to others as the cane, walker, and scooter).
1. Trusting God
"Tenacious"; "highly determined"; "fiercely independent" – all of these and more have been used to describe me in the past. I used to regard these statements as great compliments but now I see them for what they were – trusting myself and my abilities rather than trusting God. Life now requires dependence on God to provide another gram of strength to make it through the next task without complaining or giving in to the pain. Every hour centers on trusting Him that this next task won't be impossible or if it is, that He will bring someone along to help.
2. Accepting help
"Thanks but I've got it" used to be my catch-phrase because really, I could do it on my own. Yet "thank you so much for your help" has become so sweet to me every single day because when someone helps me, they give me the gift of caring – be it: opening a door; carrying my bag; bringing a meal for my family; running an errand; praying for us; etc. And more importantly, my accepting of help allows another person to receive the gift of the joy of worshipping God through loving people in serving them.
3. Being grateful
"Move along people, we've got a long ways to go" was what my students and/or family used to hear from me when we were out hiking before 4 years ago. I had my sights set on the end game of getting there, teaching a lesson, and getting home before sunset. But now, a day looks very different in perspective for me. I find delight in the many little things I once overlooked – a view outside my bedroom window of the wind in the trees; sending a note or text to a friend for whom I'm praying; the lyrics of a song on the radio; etc. Meditating and praying a single verse of Scripture has become so very precious and rich – especially the songs of David in the Psalms (as with Psalm 73:26 listed above). Yes, much has been lost, but the realization that so much more has been given – this is a grace which floods my life daily in the incredible ways of finding beauty in the small things.
4. Giving grace
"Where do I sign up?" used to be the normal for me in always being quick to volunteer for some project or activity. I just couldn't understand why others would refrain from the task at hand and judged them for their holding back. But now, I see things differently and hopefully, extend grace to their potential invisible illnesses of depression, difficult finances, family issues, past rejection or abuse, etc. So many of us carry around burdens which are not readily apparent but are so demanding that we cannot stand up under them outside of the grace given to us by others in the love of Christ. Yes, I still am "hard-nosed" on my syllabi at the beginning of the semester but far more grace is available from me (both to students and colleagues) throughout the term than ever before. And many times, grace is manifested in the giving of my time and energy through calls, visits, emails, and texts which can be exactly what that person needed at that time to give him the strength to give grace to another in his life.
When I encounter people I don't see every day, they usually ask me "are you still teaching?" and seem surprised when I say "yes." And with every "yes," I am grateful. Very grateful. Grateful not just to be a professor in a university setting but a student learning trust, acceptance, gratitude, and grace in the often hard lessons of daily struggles. I surely don't want to miss any lessons by not showing up for class but I especially don't want to fail the lessons God has for me to learn. He is the patient faithful teacher who is "the strength of my heart and my portion forever."
Questions
What areas of your life are not going as planned right now? How is God making His presence known to you in those areas?
Prayer
Dear Father,
Thank You for how You never leave or turn away (even when I do). Thank You for Your strong love which holds me together and together with You when everything around me is coming apart. Thank You that You are the strong Rock to whom I can run when I am afraid. Thank You that nothing happens to me apart from Your plan for what is good. Thank You for always providing what is needed at the right time.
I confess my fears and lack of trust. Father, please forgive me and help me to be brave. And Father, please help me now to keep going on to the next task. Please help me to choose what is best for Your love to be shown to those around me – please place a guard on my heart and my tongue so that I might honor You in all things. I want to trust You for the strength and the courage and the help for now and for later today.
In Jesus' Name, Amen
written by and copyrighted to Beth Madison, Ph.D., 2016, and updated version, 2021
originally posted by Scholar's Compass by InterVarsity Press, Emerging Scholar's Network on 3/4/16
3/17/21
Seeing beauty in the weeds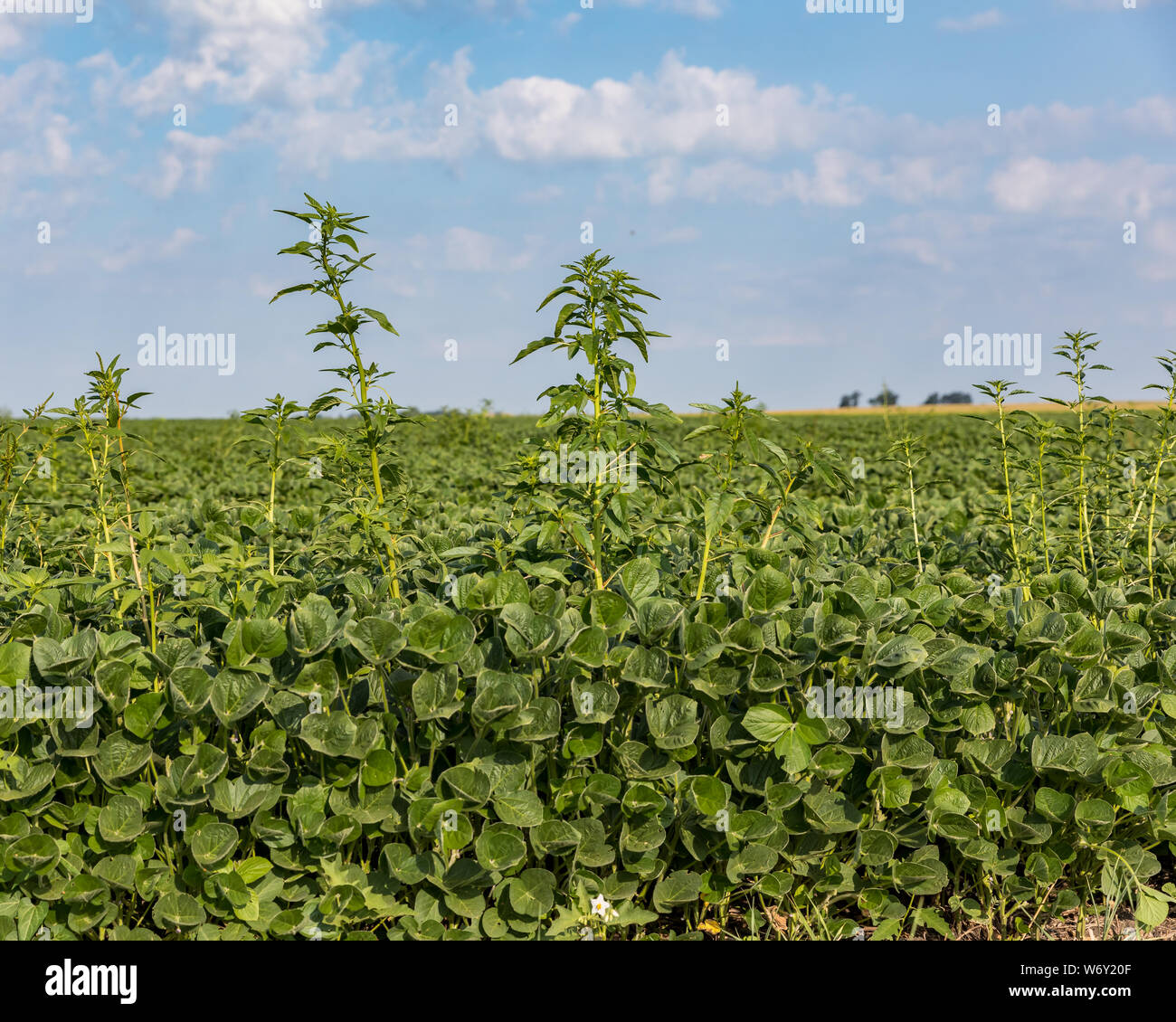 click on link below to hear the podcast for "seeing beauty in the weeds"
https://anchor.fm/beth-madison/episodes/Seeing-beauty-in-the-weeds-esr29e
Corinthians 12:22-23 On the contrary, the parts of the body that seem to be weaker are indispensable, and those parts of the body that we think less honorable we bestow the greater honor, and our unpresentable parts are treated with greater modesty.
When our sons were teenagers, they ate most everything that wasn't tied down, hidden, or labelled "do not eat – this is for tomorrow's dinner at church." They were always hungry because they were "growing like weeds." So if we ate out together as a family somewhere that wasn't an all-you-can-eat buffet, they would start eying my plate as soon as they finished theirs. They knew that I wouldn't eat all of my food and were expectantly waiting for leftovers. If I happened to set down my fork/spoon for a moment, then they would start asking "are you going to finish that?" while looking at me with those puppy-dog eyes full of hope.
During these years of incessant hunger from their weed-like growth, our sons were all gawky arms, legs, hands, and feet. Yet I could always see glimpses of the handsome, strong young men they would grow to be. These glimpses were often brightest when they would stop and show kindness to special-needs friends at school and church. Kindnesses of choosing to sit with, listen to, and deliberately include these friends who would have otherwise remained on the outside because of their differences in abilities, attitudes, or appearance. My sons saw the beauty in their special friends who were all-too-often considered undesirable weeds in a garden of lovely strong young men and women.
My favorite definition of a weed is that of Ralph Waldo Emerson's, "a plant growing out of place." A rosebush, even in full glorious bloom, is a weed if it is in the middle of a vast cornfield. Likewise, a corn plant, even when drooping heavy with plump ears, is a weed if it is in a formal English rose garden. Both the rose bush and the corn plant possess much beauty but are not welcome if they are "out of place." Unfortunately, many in our world have the same opinion about those who are different in abilities, attitudes, or appearance because of their seemingly "out of place" presence in our lives. I admit that all too often, I don't want to stop and listen to them, change my plans as to include them, much less, take the time to care for them as Jesus would, because I see them as weeds. And in so doing, I am wrong, sinfully wrong.
Weedy plants are considered undesirable by farmers/gardeners because the weeds often out-compete the crop for valuable resources of sunlight, soil nutrients, water, and space for growth. They usually grow faster, bigger, and sturdier than crop plants which are often less disease, drought, or nutrient deficiency resistant than weeds. Weeds usually produce more seeds that are more easily disseminated and faster in germination as to compound their competitiveness for the next generation (think about dandelions). Weeds are common sources of disease and insect infestations that can devastate a crop and leave a field/garden in poor shape for subsequent growing seasons.
Yet to an environmental scientist, weeds are essential contributors to the health of our global ecosystem with their inputs to photosynthesis and nutrient cycling. Weeds can be beautiful, both in visual beauty and in tangible helps. They're often those bright yellow, red, or blue flowers with bright green leaves sticking up and out of acres of monoculture fields (only one crop at a time). They're also those plants that cover over eroded or abandoned fields and gullies in a blanket of dark green grace. No matter how they look or where they are, weeds can be the most vigorous plants of all in doing photosynthesis. When photosynthesis occurs in any plant, sunlight energy is converted into biomass (living plant material above and below ground). We cannot fail to overlook that during photosynthesis, oxygen is produced with the simultaneous removal of carbon dioxide from our atmosphere. Also, weeds can be very important in nutrient cycling, both above and below ground, with their fast and hardy growth in places no other plants can survive, much less thrive. Weeds do all of these very important functions and activities in our world, for current and future generations.
The mechanisms in weedy plants giving them a competitive edge over traditional crop plants are an important area of research in the science of crop production. Researchers want to see if they can be breed the desirable traits of weeds into crop plants, via traditional breeding techniques or through genetic manipulation, without losing the desirable traits of the crops themselves. In other words, to see if the crop plants can "grow like weeds" without being weeds themselves. Ideally, a crop plant like corn, soybeans, or wheat will be high in grain/bean productivity (both in quality and quantity) and adaptive to weather and soil conditions while resistant to pests along with devoting much of their resources to grain/bean production rather than vegetative growth or metabolism. Just as importantly, an ideal crop plant is one that will be consistent in all of this, all of the time, from one generation to the next.
Traditional animal and plant breeding techniques using controlled crosses with selected desirable parents have produced better and better offspring for many years, even all the way back to those seen in Genesis 30:37-42 with Jacob and his father-in-law, Laban's flocks. It's interesting to note here that Scripture doesn't emphasize Jacob as doing something new or unusual so the assumption could be made that such controlled crosses in animal breeding were commonplace already at this time.
With the advent of incredible advances in technology, plant breeders can now use genetic manipulation for insertion or deletion of specific individual genes through various techniques in the laboratory. I am amazed again and again at what plant breeders can accomplish now by combining the power of controlled crosses with advanced genetic technologies, even in a single generation of crop plants. Such discoveries as golden rice (regular rice with the addition of a gene for Vitamin A production to combat human malnourishment) which were revolutionary in their day are now more regular events in the steady quest to feed our ever-increasing world population. While we're on this topic, please be in prayer for those plant, animal, and soil scientists who are daily, faithfully researching new ideas that can be of help to many suffering hunger or malnutrition. Even the smallest of advances in research can be foundational for helping many. Your prayers are powerful when acted on by our Omnipotent God (see James 5:17b). Thank you.
After all this talk on plant characteristics, crop plants, and breeding, let's return to weeds, specifically Emerson's definition of a weed as "a plant growing out of place", and its application to right thinking as Christians. If I apply Emerson's definition of a weed to people, I am sinfully wrong! Every single person is carefully formed, perfectly placed, and a beautiful reflection of the One who created them for His purpose in His way and at His time (see Psalm 139:13-16). Thinking in this way requires me to choose to slow my thoughts and actions to savor the beauty of one in contrast with the blur of the crowd. One of my sons captured this thought with "you know, when I talk with ___, he shows me things I've never thought about before."
Many times special people, like my son's friend, disseminate new ideas and gratefulness as good seeds into my life and heart. Their attention to detail challenges me to remain there and attend to what's eternally important as with Matthew 6:33 Seek first His kingdom and His righteousness and all these things shall be provided for you. Their boldness in asking questions without stopping until they understand encourages me to do the same with God in Scripture and in science. Their openness in emotion and thought convict me to obey Romans 12:12 Rejoice with those who rejoice; mourn with those who mourn. Their persistence in faith to singularly hold fast to Jesus nourishes my endurance and patience in the waiting for strength and for answers during long days and longer nights. Their deep love for Jesus poured out in genuine unrestrained worship compels me to join with them in outpourings of joy through songs, tears, and uplifted hands and hearts to the One Who made all of us. They model to me of how I should always come to Jesus – as the dearly loved and loving children of Matthew 19:14
Jesus said, "Let the little children come to me, and do not hinder them, for the kingdom of heaven belongs to such as these.". I need these traits (and others) bred into my life if I am ever to be in hope of bearing that 100-fold harvest of Matthew 13.
Every special person is a good gift from our Father of lights (James 1:17). I am given the admonition to be careful to speak for them from Proverbs 31:8 Speak up for those who cannot speak for themselves, for the rights of all who are destitute. Not that they are incapable of speaking for themselves, but rather as a privilege to display their beauty before a world who wants only conventional produce and thus, sees only weeds. And as importantly, I am given the honor to listen to my special friends and speak with them. Paul wrote of our privilege and responsibility as Christians to see the beauty in our special friends with 1 Corinthians 12:22-23 On the contrary, the parts of the body that seem to be weaker are indispensable, and those parts of the body that we think less honorable we bestow the greater honor, and our unpresentable parts are treated with greater modesty. Just as weeds are indispensable in our world with their good work in photosynthesis and other processes, special friends are beautiful, precious treasures in our lives with their good work of showing the heart of Jesus to us and teaching us to be as Jesus to them and everyone in our lives.
Written by and copyrighted to Beth Madison, Ph.D., 2021
2 Timothy 2:12-13 ICB If we accept suffering, then we will also rule with him. If we say we don't know him, then he will say he doesn't know us. If we are not faithful, he will still be faithful, because he must be true to who he is.
click on this Anchor embed to listen to the newest podcast available for soulscientistblog.com
click on link below to listen to "the gift of winter" podcast
https://anchor.fm/beth-madison/episodes/The-gift-of-winter-eslng0</a>
The Gift of Winter
As I write this looking out my home office window onto dormant icy grass and fluffed-out birds on the bird feeders, I am reminded yet again of the gift of winter in the lives of plants and people alike. Most people don't like winter with shorter days, longer nights, cold temperatures, and seemingly lifeless trees stripped bare of foliage. All seems gray, dead, and without hope except for the bright spots of Christmas and a new year. Yet even those times of gifts and goodies can also be unwelcome if grief, pain, and loss is fresh or lasting…
Culture wants me to avoid grief, pain, and loss at any cost and honestly, so do I. In the past, if I couldn't avoid pain, grief, or loss, I used to often try and hide my response to them because I believed that if I gave into them, I was considered weak. My arrogance, disguised as insecurity, once deceived me that anything I couldn't control (or have the appearance of controlling), I would reject as unwanted because I thought my inability to control it showed me as inept or incapable. No I know this is a lie that has, can, and will rob me of much joy in life if I believe it. And this lie is a sharp contrast to how I see truth modeled through a plant's response to winter…
Perennial plants, such as trees and shrubs that grow for more than one year, welcome winter by slowly shutting down their active growth mechanisms, including photosynthesis, as the days shorten and temperatures fall. As photosynthesis slows, plants change their emphasis in resource allocation from their leaves to their roots. Thus, the production of chlorophyll, the cell structure where the processes of photosynthesis occur primarily in the leaf tissues, also declines. The decline in chlorophyll concentrations allows for the colorful tannin leaf pigments to shine through in the brilliant oranges, reds, and yellows of fall foliage of non-evergreen trees. Even fir, spruce, and other evergreen trees who don't lose their leaves in fall slow their photosynthesis, metabolism, and growth cycles in winter. Therefore, more and more energy is diverted from the plant's leaves to the roots for denser tissue development to protect the roots during the colder, drier, less nutrient available soil environment present in winter.
Transport of water and dissolved nutrients up from the roots through xylem tissue and glucose solution down from the leaves through phloem tissue is also gradually slowed as plants prepare for the deep sleep of winter. As these liquids thicken in both directions in the plant's conductive tissues, sap forms as another important buffering mechanism to help protect the trees during winter. Hence, sap harvest for maple syrup production occurs in the winter months.
When the plants are allowed to harden off gently through periodic and gradual temperature declines in fall and early winter, they are protected from damage unlike a sharp early frost that can bruise or frost-burn, if not kill, tender plant tissues not yet ready for winter. This is why weather forecasters often give an early hard frost warning with instructions to cover outside garden or flower bed plants overnight. Even classic late-summer or early-fall planted cold-crops as broccoli, cauliflower, spinach, kale, and other greens are vulnerable to such frosts without proper protection. In contrast, a light frost can mellow the flavor of the cold-crops (especially the greens) because the frost partially freezes the cells and causes release of stored sugars which will sweeten the greens, especially if they have grown in a drier, hotter fall than expected. Along with the release of stored sugars, a partial breaking of the plant's cell walls from a light freeze can soften the cold crops and make them a little easier to cook, chew, and digest.
Winter is a rest time for plants in preparation for the flurry of growth in spring and summer. During winter's rest time, the process of vernalization is activated in plants. Vernalization is required for new growth in seed, fruit, and flower production in perennial plants when spring comes. Plants will auto-pilot to vegetative growth if they don't undergo the stresses of winter to activate vernalization. In the process of vernalization, the natural stop mechanism for the reproductive growth of seed, fruit, and flower production is reset so that when the warmer temperatures and longer days of spring occur, reproductive growth will resume along with the normal vegetative growth of leaves and roots. The importance of vernalization is best seen in regions (or in years) without extended cold periods. In these regions or years without sustained winter weather conditions, reproductive growth can be stunted or absent because only vegetative growth occurs without activation of reproductive growth from vernalization.. This principle of plants preferring vegetative growth also applies in the timing of fertilizer application and a crop's grain or fruit production. If fertilizer is applied too late in the growing season of annual plants which only grow for that one growing season, the crop will keep growing rapidly in vegetation and not convert to grain or fruit production. Without the stress of lower nutrient levels acting like winter's vernalization of perennial plants, the crop plants keep putting all their energies into vegetative growth, from not having been activated by the need to prepare for the next generation through grain or fruit production. The reproductive growth required for grain or fruit production demands more energy resources than vegetative growth so it is not chosen by plants unless stressors activate the cycle of senescence leading to possible or eventual death of the annual crop plants.
So when spring does come after winter's rest, perennial plants are ready to burst into the abundant beauty of both reproductive and vegetative growth. They are eager to resume water and nutrient uptake through vigorous new root growth and photosynthesis in new leaves ripe with new chlorophyll. Soon, plump buds bloom into flowers and then fruit as summer approaches followed by the harvest of fall which wouldn't have been present if not for the previous winter's work of preparing the plants through vernalization.
Similarly, my heart and life are prepared for the potentially abundant growth of a Matthew 13:23 100-fold harvest by a winter of grief and loss. Many times, God uses a time of mourning to activate joy to sprout and bloom and likewise, weeping to precede the harvest of dancing, as seen in Psalm 30:11. As well as I know these truths in my head, my heart still wants to refuse them because I don't want to go through winter in my life. I want the abundance of joy, hope, and happiness of spring and summer days of blessing followed by a fall full of the harvest of maturity in my life, without the grief, pain, or loss of winter. Yet the unrecognized, and sometimes rejected, blessings of a winter of grief, pain, and loss with their many demands on my life are those gifts which focus my attention and resources on that which is vital for life, Christ Jesus.
The fall of my tears, the weight of my pain, and the slowing of my activities in response to a winter of grief or loss removes the stop mechanism of arrogance in my life and makes way for the reproductive growth of the fruit of the Spirit (see Galatians 5:22-23). My auto-pilot response of the vegetative growth of my arrogance in making things happen for me in my time and my strength for those things that make me look good would take over if it was not reset by a winter of grief and loss. Winter's pain resets my natural inclinations so that fruit will be borne in and from my life to nourish others, both for now and generations to come. If I try and do everything possible to escape (or quicken) this necessary vernalization process for fruit growth and development, then I can lose the full benefit of a winter in my life. This principle is best seen in Romans 5:3-5 NASB And not only this, but we also celebrate in our tribulations, knowing that tribulation brings about perseverance; and perseverance, proven character; and proven character, hope; and hope does not disappoint, because the love of God has been poured out within our hearts through the Holy Spirit who was given to us. I want the harvest of character and hope without the winter of tribulation(s) but that's not how the growth process occurs.
Tribulation activates the necessary process of loss of self and replacement of my agendas with the essential and eternal treasure of Christ, the One who is the bringer and bearer of fruit. Trials create the growing environment necessary for the learning the truth that only that which is done for and through Him is that fruit which lasts for all seasons and all time (see Matthew 6:19-21). And yes, these are words far easier said than done! Far easier said than done is also true for many of the truths Christ has for me to learn, including that of "your weaknesses and limitations are a perfect match for God's power" (L. Pryor)1. But thankfully, my longsuffering God continues to faithfully teach me such truths as I live though a long winter.
Just when I'd deceived myself that I'd finally learned to value winter after nine years of pain, grief, and loss from chronic illnesses, I find myself starting almost all over again in the gray, cold days of a new storm of this same long winter. One of my mentors through books and tapes is Elisabeth Elliot who's oft-taught truth of "with acceptance comes peace"2 rings through my head over and again most days. She held hard to this principle of the discipline of acceptance of God's will through many long hard winters of loss and grief. And her response, along with others, such as Joni Eareckson Tada, clearly display the importance of accepting winter in my life as the gift that it is. The constant choosing to allocate resources of life choices of discipline, obedience, and trust for abiding quietly in the roots of humility and obedience during the winter(s) of life does produces a rich, ripe, abundant harvest of hope when spring finally does come. Abiding in the quietness and trust shown in John 15:1-11 confirms that humility's roots are watered by grief while obedience's roots glean nutrients of self-control and patience buried deep in the hard but fertile soil of loss. Growth is not easy, be it in a plant's life or mine. Yet all of these truths working together are required to produce the chlorophyll of joy that displays the bright, fresh, sturdy, spring-green hope of the completed resurrection and coming return of our Christ.
No matter how I may feel, I know this hope is "for sure and for certain" as the Amish would say (see Colossians 1:27). And I know this hope remains "for sure and for certain", even if I falter in hoping and believing during the long winter. The surety of this hope has put steel into my spine during the past nine years and continues to do so today. This hope also protects me from the hard frost of doubts and defeat which tries to come and to stay and to harden a tender heart planted here in winter… Yet this hope allows just enough pain to break apart more of my arrogance and release a sweeter faith that helps me to deeper taste and see that my God is my refuge and forever good in all He does (see Psalm 34:8).
Winter is a gift I never wanted but has become a gift I'd never exchange because of what I've learned about God in these past nine years. The faith that grows in winter is sharper, deeper, richer, and distinctive just like early daffodils poking up through snow. Even now as more stripping of my life's foliage continues as winter deepens, I pray to be able to see evidence of faith growing hidden beneath the snow as I plead morning by morning in expectation of His answer for this request (see Psalm 5:3). Such things as greater loss of independence from no longer being able to drive and a continual tethering to a smartwatch with emergency auto-dial in event of a fall try to choke out joy's bloom with the chill of worry as winter's grip tightens its hold on my body. Yet even here, or in the deepest of winters that might come, I hold hard to the truth that nothing can ever come between Christ and his unfailing love for me (see Romans 8:31-39). Similarly, I can rest in the truth that no pain, no grief, no loss is able to keep those springs of joy from abounding when the fullness of time has come for Christ's appearing as described in Revelation 21:4 He will wipe away every tear from their eyes, and death shall be no more, neither shall there be mourning, nor crying, nor pain anymore, for the former things have passed away. And likewise, no pain, no grief, no loss is able to keep the spring of joy from blooming in me today and every day because He has already conquered death and hell, once and forever (see Revelation 3:21)! These gifts of truth are constant and sure, no matter the time, day, or season, including that of a very long winter.
1 Pryor, Lynn. 2019. Bible Studies for Life, Senior Adults Personal Bible Study Guide. Winter 2020-21, "Created for a Purpose" week of January 17, 2020, p.92. LifeWay, Nashville, TN.
2 Elliot, Elisabeth. 2019. Suffering is Never for Nothing. B&H Publishing Group, Nashville, TN.
Written by and copyrighted to Beth Madison, Ph.D., 2021
If you liked what you just read or heard and would like to receive new posts straight to your email inbox, please go to the bottom of this page and enter your email in the box marked "follow" or go to the top of this page and click on the "subscribe here" button and enter your email in the follow box. Thank you!!!
Romans 5:3-5 (ESV) Not only that, but we rejoice in our sufferings, knowing that suffering produces endurance, and endurance produces character, and character produces hope, and hope does not put us to shame, because God's love has been poured into our hearts through the Holy Spirit who has been given to us
Nothing is wasted
click on link below for "nothing is wasted" podcast
https://anchor.fm/beth-madison/episodes/Nothing-is-wasted-eslnfv
When I was growing up, my father and I often went treasure hunting or at least that's how I remember our walks through the woods, farm, neighborhood, and even the backyard on occasion. We never came home without our pockets full of treasure—interesting rocks, leaves, sticks, flowers, bugs, and the stray nut, bolt, screw, toboggan, mitten, sock, or such. To this day, when we walk together or by ourselves, we still come home with something(s) jangling, clinking, or disintegrating in our pockets.
Yet our treasures would be considered as trash by many—castoffs, mismatched, rusty, broken, decaying pieces of what should've been left where we saw it. But we see beauty and usefulness in each piece—that splash of color, that unusual shape or texture, that piece to replace what I lost last month on another of my adventures or will need for next week's project or repair.
"One man's trash is another man's treasure" captures the principle of the hidden beauty of agricultural land waste application as a valuable soil amendment for organic matter, nutrient, and water reclamation. That which is truly called waste—manure, compost, sewage, wastewater—is treasure in the eyes of a soil scientist because you are getting nutrients, water, organic matter and microorganisms in one perfect package. (Granted, I don't want to put any of that in my pockets, but I would like a truckload or two for my yard and garden. These scraped subdivision soils need all the help they can get!)
"Black gold," "free money," and other such terms are lovingly used by farmers to describe the true worth of solid and liquid agricultural waste to current and future productivity. In fact, my father just today emailed me a picture of his spinach crop happily growing in a new application of incorporated manure. This manure is and will be providing a readily available source of plant nutrients and water to his crops throughout the season. And then his soil will be bettered for future crops because of the increased total soil organic matter content, promotion of soil micro and macro organism populations, improved drainage, chemical activity, pH, and nearly everything else you want to happen to promote soil health.
Yet the public perception of using agricultural waste as a soil amendment is often that of fear and disgust because of lack of knowledge. As a soil scientist, I've been frequently asked, "What is the best thing I can do for my yard, garden, flower bed?" and my response of "manure or compost" is often received with disbelief, disgust, and denial unless they have used (or known someone who used these before). And if they had, then the response is (usually), "Yes! I have never had such big and pretty grass, tomatoes, roses!"
An important soil science fact: for the waste itself to have reached the status of "now that's good stuff!," it has had to undergo a series of decay reactions to bring the nutrient percentages in the waste into proper ratios that promote crop growth, rather than hinder it. In other words, if the amount of carbon in the waste is much higher than the nitrogen amounts (called the C:N ratio), the waste isn't a good soil additive for an actively growing crop. This is because if the C:N ratio of the waste is higher than the C:N ratio of the soil, the microbes in the soil and in the waste can take away essential nitrogen from the crop, instead of being a source of nitrogen to the crop (which is generally the reason waste is added to the soil). Needless to say, sufficient time for allowing these decay reactions to decrease the C:N ratios are required so that the waste addition will be helpful to the growing crop. In other words, if you don't give the waste enough time to decay, both in physical size and in nutrient ratios, the waste will truly be waste for the crop and its desired productivity at harvest.
So while thinking about all of this a few days ago, I made a connection to Romans 5:3-5 (ESV): Not only that, but we rejoice in our sufferings, knowing that suffering produces endurance, and endurance produces character, and character produces hope, and hope does not put us to shame, because God's love has been poured into our hearts through the Holy Spirit who has been given to us. The connection that I'm seeing as a Christian and a soil scientist is that many times what I perceive as unwanted additions (waste) to my life (trials, challenges, suffering, persecution) are the very things which bring about much-needed changes in my heart, both for now and the future. That which I wouldn't choose for myself (much less put in my pockets) because I consider them as trials, not treasures, are the very things which display the beauty of grace and love by nourishing the growth of the fruits of the Spirit (see Galatians 5:22-23) in my life in ways that nothing else can. These sufferings cause a decay of my pride which leads to growth of humility as they are changing me into one who endures and hopes because the very character of the soil of my heart and life has been amended as unto Christ by the workings of the Holy Spirit alive in me. For when my ratio of self to Christ has been properly decreased, then I am ready to be useful soil to promote the beauty of His love, grace, hope, and joy to a world dying around me without eternal life in Christ.
This series of decay reactions of my pride and self are essential for real growth to occur. This kind of growth in character is not measured in piled-up achievements, but in those thoughts, choices, emotions (patience, forgiveness, understanding) which I choose to cherish as honoring Christ. Stepping back instead of pushing forward, staying quiet instead of speaking up, and such indicate I have grown in obedience and trust, and thus, faith, as evidence of the growing health and vigor of the soil of my heart and life because I have found the true value in what I used to consider waste (see Matthew 26:6-13).
Just like farmers who used to reject conservation tillage farming methods because they were afraid they would be considered lazy, inept, and poor by having dirty fields covered with residue, Christians who are undergoing suffering (and its effect of a life that often looks messy in pain, grief, loss) are often afraid of being considered to be lacking in faith. Others who haven't learned the true value of suffering as an amendment to one's life for bringing glory to God and good to his people (see John chapter 9) can judge those in suffering to be lazy, inept, and poor in faith. They might think this because they've been deceived that "if I believe hard enough, all will be good" or worse yet, the deception that "I can do all things by myself and for myself." In our culture of "I got this," suffering is often seen as inability to overcome that which is undesirable and thus, a life wasted. Yet I've found this inability to overcome is precious treasure ripe with freedom and hope because there is vibrant joy in surrender and obedience (see Psalm 119:32 and 45). That which I desperately tried to remove from my life as unwanted has turned out to be the very amendment which has brought true life in this season of my life and in whatever seasons God has for me to come. Those who don't recognize the value of suffering ask me, "How can you have joy in this?" They don't understand that what they think is waste is indeed treasure to me because it has brought me closer to Christ. (And the hope that I've found in Christ overflows even the deepest of pockets!) Honestly, this trial still makes getting through most days as hard as shoveling chicken manure, but I wouldn't trade it for anything because of what God has taught me in it—He truly is my treasure for today and forever (see Isaiah 33:6).
Written by and copyrighted to Beth Madison, Ph.D., 2021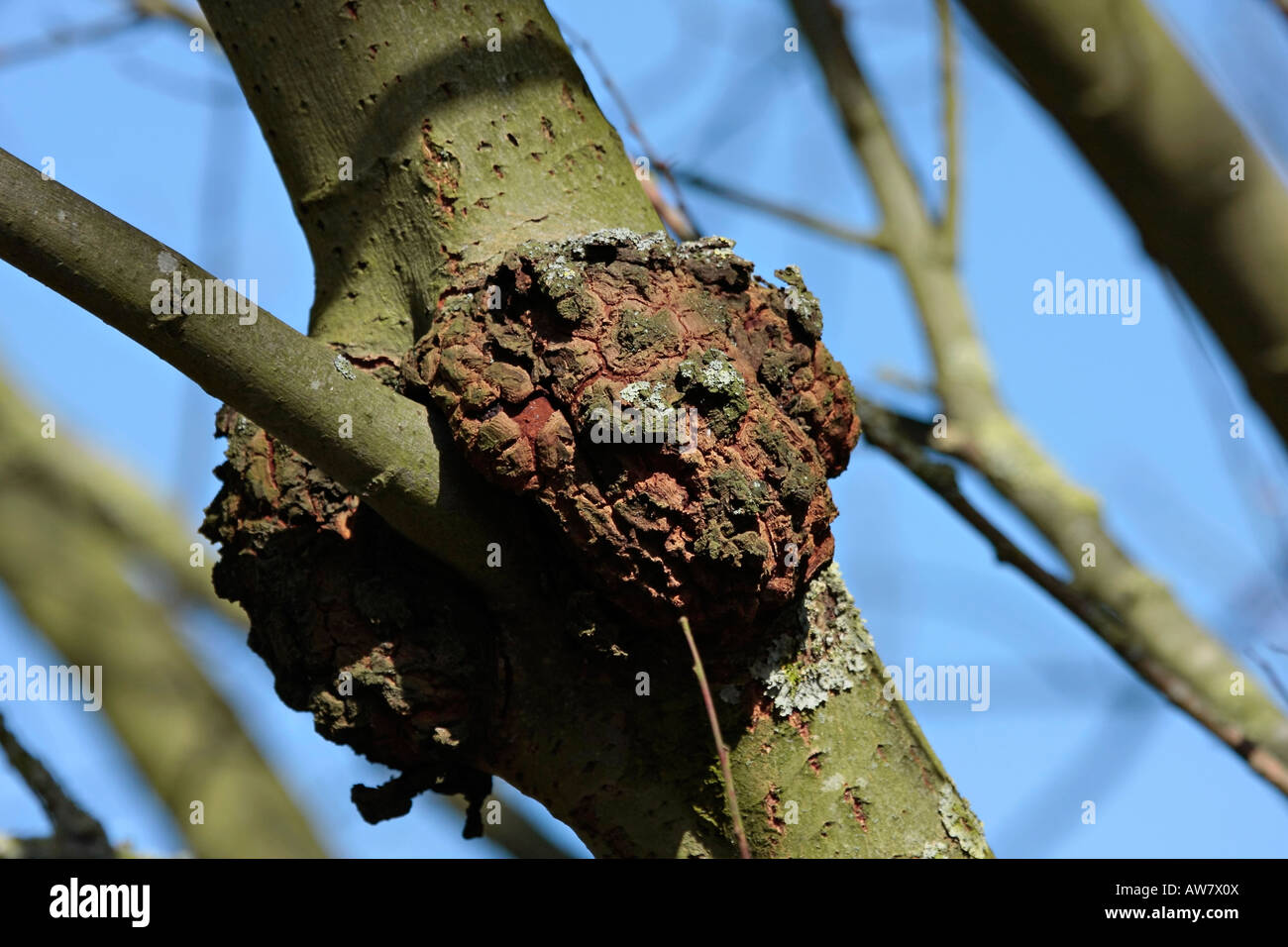 02/24/21
Proverbs 27:6 Faithful are the wounds of a friend; profuse are the kisses of an enemy.
Proverbs 24:26 Whoever gives an honest answer kisses the lips.
click on link below for podcast of "taking it to heart"
https://anchor.fm/beth-madison/episodes/Taking-it-to-heart-eslnfu
Taking it to heart
If your family is anything like mine, then every time you get together, the conversation is full of stories started by one person and finished by two or three others in a chorus of the appropriate punch-line as everyone laughs. Or even better, everyone is starting to laugh before the punch line and trying not to choke on their food/drink or spew it on their neighbor(s). Those stories that are woven into the fabric of my family always include certain phrases like "it's just around the next bend" (in reference to when we'll get there on our family hike that is lasting far longer than we'd thought), "what do you think about that, Charles?" (that person who tended to sleep through church meetings), or "while you're up" (with a pointed look at one sitting closest to the refrigerator to get more milk or ice or butter or…).
Other family phrases include "that hit the spot" (usually in reference to an especially good dinner or refreshing cold drink on a hot day) in contrast with "that galls me like nothing else" (another's actions or words that went especially deep in hurt, anger, or frustration and now I'm trying not to nurse the anger, much less allow bitterness to develop). And unfortunately, I find myself saying that phrase about galls a lot more than I like, much less should be…
The gall in this phrase is in reference to galls or tumor-like knotty-looking growths on tree or shrub branches, trunks, and even roots and leaves. Galls on tree trunks or branches look like huge swollen knuckles in a fist sticking out of the side of a tree branch or trunk– angry-looking, hardened, and very rough in texture. These knotty growths have developed in response to an injury or insect infestation with subsequent infection by soil-borne bacteria or viruses. The most distinctive of the gall types, the crown galls, are those especially large and devastating ones caused by Agrobacterium tumefaciens, a common soil-borne bacteria.
Other soil bacteria or viruses can also cause galls but these are usually smaller or have less impact on the plant itself. These unsightly galls, especially the crown galls, can leave a tree or shrub misshapen and deformed. If the injury or disease occurred when the tree was young and actively growing, the gall is near the base of the tree and can be so large that it causes the entire tree to be crooked, if not completely bent. And logically, the deeper the injury or more invasive the disease or insect infestation, the bigger the gall formed in response to it.
Galls are made of callous tissue which differs in many ways from regular plant tissue. Callous tissue grows very quickly and thus is different from regular plant tissue in such things as shape, composition, and alignment. This type of tissue even differs in DNA from uninfected or uninjured tissue because of the presence of foreign bacterial or viral genetic material from the infection causing the gall.
Callous tissue grows almost like cancer cells in that the regular phases of cell growth and development are not regulated properly. Normal cells undergo mitosis, the growth cycle for regular repair and replacement of body or soma (non-reproductive) cells. Mitosis involves replication of the original cell's DNA and then production of another cell identical to the original cell as a copy. (Mitosis can be thought of as cloning.) Mitosis is occurring all the time in every cell in a healthy living organism. The exception is those of reproductive cells (sperm and egg in animals or pollen and ovule in plants) which experience a different kind of growth and replication at certain times only, called meiosis.
About ninety-five percent of a cell's life cycle is spent in interphase or the resting state of mitosis when the cell is not activated to grow, replicate, and divide into making new cell copies of itself. However, if interphase is not properly activated, the cells keep dividing and dividing. When the cell stays in the rapid division stages of mitosis without entering interphase, there is a much greater chance of problems with the cell copies, including problems with replication of genetic material. When this happens, the cell copies are different than the original or "parent" cells. When the "daughter" cells (cell copies) are different than the parent cells, this can then morph into an even bigger problem if the copies were supposed to further develop into specific types of cells needed for proper plant growth and development. Such cells are considered to be undifferentiated cells that do not serve a specific purpose but rather can interfere in other plant processes or use up plant resources needed for other parts of the plant. When undifferentiated cells do not develop into the specific types of phloem, xylem, or other cell types needed for specific plant processes, there is loss of health, growth, and ultimately productivity. The callous tissue present in galls is the result of the formation of undifferentiated cells from problems in mitosis and inaccurate copies of the parent cells.
So not only is a gall ugly in visual aesthetics, it's ugly in robbing the plant and the plant's grower of potential productivity, be it timber, fruit, or flowers. If a tree has even one large gall, its' usefulness for timber for furniture or building material is destroyed as the gall changes the shape and total board length for the tree. When this happens, the tree is only good for pulpwood which is far less profitable than timber. Fruit and flower production can be slowed, if not stopped, on branches containing galls as the nutrients needed for the fruit and flowers have been used by the gall(s). Worse yet, the ugliness of galls can also be spread to other plants. The galls themselves can be sources of infection for other plants, if proper hygienic conditions are not maintained during crop harvest or plant removal.
I see galls in all shapes and sizes nearly every day I have opportunity to be in the field or woods. Usually I don't think too much about galls, but the other day, the thought came, "that's you – you've let an ugly gall form on your heart because of __________'s words to you." And ouch, that conviction was true and went deep right where it needed to go – straight to that gall on my heart…
______'s words were well-intended and very applicable, but my own arrogance didn't want to hear them, much less accept them, as truth. I had acted on the instinct to rear back in anger and let callous pride grow out of control over the wound from her words. Worse yet, this wound was starting to fester into bitterness. I wanted to be right and for ______ to be wrong, but that wasn't truth, that was pride. I didn't want to acknowledge that faithful are the wounds of a friend, much less that whoever gives an honest answer kisses the lips from Proverbs 27:6a and 24:26, respectively. Thankfully, I hadn't responded in words to ________, but the thoughts and emotions were still growing out of control and taking my focus away from the One Who loves _______ and me, equally (see John 3:16).
Many times God speaks truth to me through others' words. And frequently, the ones He chooses or the manner in which they deliver truth are not what I would've chosen. Yet it is my choice to listen and receive them as seed for a future harvest for God's glory and the good of His people. If the message (or the messenger) isn't what I wanted to hear, a gall can form on my heart from my wrong response to God. If I see their words as "that just galls me" instead of receiving it as truth, an undifferentiated growth of pride will choke out the much-needed humility, grace, and mercy which are essential nutrients for a 100-fold harvest (Matthew 13). And then that ugly gall of arrogance can manifest ugliness in my life that spills into the lives of others through gossip, harsh words, dismissive actions, or rejection of relationships altogether against the command of Hebrews 10:25.
Scripture clearly tells us that right relationships between Christians is good and pleasant…like precious oil on the head (Psalm 133:2). Right relationships require work, time, humility, mercy- and grace-giving, endurance, and patience. Right relationships demand us to speak the truth in love so that we might grow up in every way unto Him, Who is the head, into Christ (Ephesians 4:15). Psalm 141:5a captures this idea with Let a righteous man strike me – it is a kindness; let him rebuke me – it is oil for my head; let not my head refuse it.
Yet speaking the truth in love can be hard and unpleasant but is a faithful and necessary wound from one friend to another. Just as it is my responsibility to rightly receive a wound of truth so that healing and growth might occur in my life, it is also my responsibility to deliver the same to a friend. This responsibility is both weighty and transforming for the both of us. I have to be clean before God as to be able to deliver His message and that requires me to be renewed and to grow (see Romans 12:1-2). Likewise, I have to be in prayer for my friend so that she might receive it as God has intended, for renewing and growth. If I lack on either responsibility of repentance of my sin or prayer for my friend, then the wound from truth can easily be infected and grow a gall in her heart, if not in mine, from her rejection or my disappointment in her response.
Truth must be received in its entirety – taken in whole – for it to be effective for healing and growth. This concept can be seen in the principle of grafting, another process by which galls commonly form. The purpose of grafting is to grow a type of fruit or flower on another plant that doesn't produce that fruit or flower naturally. Many times the desired fruit or flower will come from a less vigorous, less disease-resistant, or slower-growing plant. Therefore, a fruit or flower bearing piece of this plant (the scion) will be incorporated into another more desirable plant (the rootstock) of another variety or even species that is better suited for producing more of this fruit or flower. For the scion to be grafted into the rootstock, a cut must be made on the branch of the rootstock to allow for direct contact between it and the scion. The direct contact must include clean surfaces for both types of plants in this process along with newly opened, fresh tissue without bark covering. Good contact between the fresh tissue in the rootstock cut and on the end of the scion is essential for sap flow between the plant types so they can ultimately, grow together as one plant. Usually strong rubber ties are used to keep the scion and rootstock properly situated as they grow together into being one plant.
Gall formation (and possible death of both scion and rootstock) can occur if cleanliness or good contact isn't maintained during the grafting process. If a gall forms during grafting, it can keep the scion from bearing the desired fruit or flowers. The gall's callous tissue won't develop into the necessary differentiated tissue for nutrient and water flow between the scion and rootstock and thus, the scion won't receive what it needs for growth, much less for fruit or flower production. This same principle holds with whether or not I receive truth into my life and heart. If my heart isn't clean from sin in repentance and obedience, I will most likely allow a gall of arrogance and self-righteousness to form in place of where truth should be bringing healing and growth. And if this gall forms, I am in risk of loss of a vibrant, growing life in Christ Who is my supply of living water and the essentials for life itself. The loss might go unnoticed by me with repeated rejections of truth but my life will definitely show it in a decreased or total lack of fruit production (see John 15:4-7 and Galatians 5:22). Fruit might still be produced but it most likely won't be that distinctive fruit I am longing for which can only come from that deliberate pushing-in closeness to Christ Himself (see Psalm 63:1-2). I, as a scion, cannot thrive without close contact to my Christ, the rootstock Who is Himself, the Root of David and Living Water. He nourishes me so that my fruit might bring Him glory and be for the good of His People. As much I might like to think that I can do this on my own, I am sorely deceived in any thought other than my dependence on Christ for everything, for every day.
And the most glorious truth is that Christ Himself has grafted me into His Life, once for all – Romans 11:24a For if you were cut from what is by nature a wild olive tree, and grafted, contrary to nature, into a cultivated olive tree. If I have fully received that truth, then my scion life will be beautiful in receiving and telling the truth in love and bursting with fruit in reflection of the constant, tender, strong care of my Christ, the True Vine (see John 15:1-8).
Written by and copyrighted to Beth Madison, Ph.D., 2021
02/18/21
2 Corinthians 5:21 (GW) God had Christ, who was sinless, take our sin so that we might receive God's approval through him.
click on link below for podcast of "the best exchange ever"
https://anchor.fm/beth-madison/episodes/The-best-exchange-ever-eslnft
The best exchange ever!
One of the most confusing, headache–provoking, abstract concepts in soil science is cation exchange capacity (CEC). I can still remember thinking when I first learned about CEC in my first soil science course as a sophomore in college, "Just how am I supposed to understand this anyway?". I also had similar thoughts in subsequent advanced soil science courses as an undergraduate and graduate student. Then the first time I taught this concept as a newly-minted instructor, I can remember thinking "If I can't understand this myself, how in the world can I teach this to my students?". And now, almost 25 years later, I am still over here grinding my teeth with my stomach churning from the stress of trying to explain this concept while writing this essay.
Yet the older I get, the more I value the products of good, solid, hard work, so let's plunge in together into the deep end of both soil science and Scriptural thought and unearth some beautiful truths for ourselves. (Yes, thank you for holding my hand – it does help to jump into these ideas together as friends!)
CEC is an indispensable function of a healthy soil. It gives soil the ability to provide essential nutrients to a growing crop, both at the time of fertilizer application and throughout the growing season and/or life of the plants. It also is vital in its keeping a soil's pH level relatively constant over time (also known as buffering). Soil is naturally negatively charged which means it attracts the positively charged plant-essential nutrients and holds onto them, as according to the basic chemical principle of "opposites attract and likes repulse". Even if sufficient plant nutrients for the entire growing season are applied in fertilizer, these nutrients will not be provided to the crop as it grows without the action of CEC in soil. Without CEC, these nutrients would either be washed off the soil surface or down through the soil profile by rain or irrigation waters. If this occurs, then other potentially worse problems of offsite pollution of surrounding water bodies and/or natural habitats can result. And we can't fail to include those monies lost: by the farmer(s) who paid for the fertilizer application; from loss of crop productivity, and that required for amelioration of the polluted systems.
A soil's CEC primarily comes from the clay and the soil organic matter (SOM) fractions. The larger sand and silt particles provide some CEC but to a much lesser extent because of their lower surface area to volume ratio and decreased amount of overall net negative charge. Since the clay and SOM fractions are so tiny in size but huge in negatively charged surfaces, they are ideal environments for thousands of simultaneous chemical reactions. Plus, the clays have vast amounts of internal area because the clay structure is like that of stacked dinner plates. Reactions can occur not just on the outside of the clays but on all of the surfaces in between the "plates" or elliptically shaped clay minerals themselves. Also, the clay "plates" can expand and contract to absorb or release chemicals in response to chemical concentrations around them.
It is these chemical concentrations that are the driving force for the chemical reactions occurring during cation exchange. Just as materials flow naturally from areas of high concentration to areas of low concentration along a diffusion gradient, the chemicals being exchanged in CEC reactions do the same. Almost as if the soil is pumping out positively charged plant nutrient ions from where they are in high concentration on the clays/SOM to go to the areas of low concentration around the actively growing plant roots. The concentrations are low around the plant roots because the roots are taking in the nutrients for use in metabolism and growth. And in turn, the soil is taking up those chemicals the plant roots are pumping out as waste. Hence, the terminology of cation exchange.
This same principle of exchange also applies to the soil's natural pH buffering capacity in the soil absorbing hydrogen ions from the soil solution while emitting calcium and other buffering ions as to keep the pH closer to neutral. Thus, CEC acts as a natural means of allaying soil acidification in a soil as it weathers over time (or in other words, as the soil loses more of its negative charge). This buffering helps to keep the plant essential nutrients in forms the plant can absorb and use for growth. An acid pH in soil can cause some plant nutrients to change into forms the plant can't use while also creating an environment favorable for toxic levels of detrimental non-plant nutrient ions in the soil. These issues related to soil pH are especially prevalent in soils in the Southeastern U.S. where soils are usually "older" from faster weathering in a hot, wet climate of more easily degraded parent materials and lower amounts of SOM. Lime and other soil amendments are frequently added to increase soil pH closer to neutral thereby increasing the availability of plant essential nutrients while decreasing the availability of toxic soil chemicals in the soil. However, these amendments still cannot replace the contribution of native CEC to that of plant nutrition and ultimately crop productivity, even in an aged soil.
Nearly the same time I was first learning about CEC in soils in college, I fell head over heels in love with one of my favorite verses of all time, 2 Corinthians 5:21 (GW) God had Christ, who was sinless, take our sin so that we might receive God's approval through him. Today I still don't understand CEC, much less this verse, to their fullest which makes me even more appreciative of this verse as the most glorious exchange ever! The exchange of my sin for his righteousness – literally, my waste for the essential righteousness imparted to me by Christ for today and forever is as mind-blowing a concept now as it was years ago!) Just as plants can't provide nutrients for themselves for they are dependent on what they receive from the soil via CEC, I can't gain righteousness except via the death, burial, resurrection of the sinless Christ as fully God and fully man. And Christ didn't do this just for me, He did it for all who would receive him (see John 3:16-17). Only Christ could accomplish what no one else could achieve!
He did this once for all, once forever (see Romans 6:10 and Hebrews 10:10). Yet He gives me the privilege, the joy, the gift of remembering the waste of my sin in the full assurance that it has been exchanged for salvation by grace through faith (Ephesians 2:8). A most magnificent exchange! This exchange alone would be far more than I could ever ask or imagine as per Ephesians 3:21, but the exchanges don't stop there…
Creator God provides daily for my needs in a myriad of ways just as He does for the sparrows and the lilies (see Matthew 6:28). He gives fullness, abundance, and grace in all ways to my life in Him (see Colossians 2:10). He alone provides those essentials that I might not even realize (or often overlook) as needed for daily life and growth – such things as beauty for ashes, praise for weakness (Isaiah 61:3); dancing for mourning, gladness for weeping (Psalm 30:11); compassion and caring for anxious thoughts (1 Peter 5:7); and other marvelous exchanges. He alone is capable of all of these exchanges if I will but come to Him as in Matthew 11:28-30 Come to me, all who labor and are heavy laden, and I will give you rest. Take my yoke upon you and learn from me, for I am gentle and lowly in heart, and you will find rest for your souls. For my yoke is easy, and my burden is light.
The truth of this exchange of my agenda for His plan is often not what I like or even think best. Yet when I do finally humble myself and come to Him for this exchange, He always provides that quietness of soul rest that I can't obtain anywhere else. And only this true soul rest gives the peace that passes all understanding able to guard my heart and mind from all the chaos trying to take me over (Philippians 4:7). In turn, this peace helps me hear that Jesus daily calls me to the life-giving exchanges of apathy for love, humility for pride, longsuffering for impatience, forgiveness for bitterness, trust for worry, judgment for mercy, truth for lies, rest for striving, eternity for now. Often, I don't like these exchanges but they are necessary for growth, both for me and for others in my world, especially those who haven't found my magnificent Jesus for themselves yet.
Jesus knows exactly where these people are and gives me opportunity to respond to them with the love, humility, longsuffering, and such He has given me. It's definitely not easy to respond as Jesus would to those whose choices, words, and/or responses are increasing the acidity in my stomach and unrest in my heart as they try to weather away the peace I've found in Christ. Yet Jesus reminds me that He dearly loves them (and me) and that I can't create the peace; I can only receive it in exchange for my arrogance. Only Jesus is strong enough to buffer my reactions of anger into responses of obedience and slowly, patiently changing my heart to be more like His. For when my heart becomes more and more like His, it can be that adamah ("fertile soil") for His purposes and His people. And then I can pray and respond in love to those who desperately need to know His love and His peace for now and forever.
Written by and copyrighted to Beth Madison, Ph.D., 2021.
02/12/21
2 Corinthians 2:14-16 (ESV) But thanks be to God, who in Christ Jesus, always leads us in triumphal procession, and through us spreads the fragrance of the knowledge of him everywhere. For we are the aroma of Christ among those who are being saved and among those who are perishing, to one a fragrance from death to death, to the other a fragrance from life to life. Who is sufficient for these things?
What's that smell?
One of my favorite things to do with my husband is to ride on the back of his motorcycle on country roads in the early evening. My enjoyment of the experience involves all of my senses—the myriad of colors in the agricultural fields and surrounding woods, crisp clean air tingling my skin, the music of the wind in my ears, and the piquant smell of freshly tilled fields rich with manure and compost additions which I'm tasting in its pungency.
That musty, old-barn, tangy smell unique to a healthy soil diverse in microbial populations and rich in organic matter additions always makes me smile and breathe even deeper as I savor it and respond in gratitude to God for it. This smell is only present when all is "right" in the soil environment, meaning that the soil pH, moisture content, and nutrient availability have all converged to make an ideal environment for bacterial and fungal populations to thrive in symbiosis with each other and their soil ecosystem. This smell is an indicator that the microbes are happily growing and producing multiple specific gaseous compounds as byproducts of their activities, both in the soil and in the organic matter additions.
When I take my students into the woods on a field trip for soils studies, I often comment on how wonderful this smell is when we've just dug a soil sample for analysis. However, many of my students don't have the same appreciation for this aroma—they commonly say something like "eewww!" or "yuck!" or at least crinkle up their noses or sneeze and turn away. This same smell produces vastly different reactions—to a farmer "now that's the smell of money"; to a soil scientist "all is well"; or to another "that's this side of disgusting." (Not to mention the strange looks I receive when talking about liking this fragrance—it's all about perspective, isn't it?)
The varying reactions of people to the distinctive smell of a healthy soil makes me think of 2 Corinthians 2:14-16 (ESV): But thanks be to God, who in Christ Jesus, always leads us in triumphal procession, and through us spreads the fragrance of the knowledge of him everywhere. For we are the aroma of Christ among those who are being saved and among those who are perishing, to one a fragrance from death to death, to the other a fragrance from life to life. Who is sufficient for these things?
This same fragrance of Christ brings life to the "saved" and, conversely, is offensive (if not disgusting) to "those who are perishing." The only difference is the perspective of the one receiving the fragrance—life or death, joy or rejection, humility or arrogance, grace or judgment, strength or failures, hope or despair. These opposing reactions depend on the condition of the soil in one's heart and life.
Just as the aroma of a healthy soil is sharpest when the soil is freshly tilled or dug, the fragrance of Christ is most distinctive in and from a devoted Christian's life when his or her life has been cut into (or plowed under) by suffering. The plowing reveals that which was growing beneath the surface—the quiet singular abiding in Christ which was hidden, waiting, ready to be revealed by the disturbance of suffering. This devotion cannot be replicated or reproduced. The proper heart conditions of humility, trust, and faith can only be cultivated by constantly taking up the cross of Christ in obedience (see Luke 9:23). And this devotion naturally produces life choices which are also unique and characteristic in their "differentness" contrary to what is accepted, expected, or explained by those not familiar with the beauty of a life lived unto Christ.
For if the life of Christ is actively thriving and growing in one's life, then trust, faith, and obedience will be sharply evident and piquant, even amid suffering. The conventional, logical perspective is to resist hard circumstances with every available resource. Acceptance, much less joyful acceptance, is an otherworldly perspective that is characteristic of trusting my God as the Sovereign One Who is stronger than any and all circumstances (see Jeremiah 32:17) and Who is my portion and strength when my heart and flesh fail (see Psalm 73:26). Nothing can hide the distinctive aroma of choosing joy in suffering as it floats out of the life of a Christ-follower from a heart of deep, rich soil committed to bearing much fruit for Jesus. As in Romans 8:18 (ESV), For I consider that the sufferings of this present time are not worth comparing with the glory that is to be revealed to us, it's all about perspective—if this suffering brings glory to my God and is for the good of His people by displaying more of the fragrance of Christ, then plow my life, my heart even deeper, Jesus, so that even more may know Your unmistakable grace! May my life be dug out, plowed under in sacrifice and offered as a pleasing aroma to You in worship (see Leviticus 2:2).
written by and copyrighted to Beth Madison, Ph.D., 2021
02/12/21
Genesis 4:6-7 Then the Lord said to Cain, "Why are you angry? Why is your face downcast? If you do what is right, will you not be accepted? But if you do not do what is right, sin is crouching at your door; it desires to have you, but you must rule over it."
It's not just a fairytale
I've always loved a good fairytale – be it a book, movie, or on-stage – including when I was Rumpelstiltskin in the fifth grade school play. (Imagine a petite dark-haired glasses-wearing girl hunched over using a deep voice to say "all that glitters is not gold" while greedily rubbing her hands together…yes, you're more than welcome for that laugh!) I spent many hours in childhood dreaming of glass slippers, pumpkins, and my prince riding in to rescue me on his white horse.
Gratefully, my real life now is so much better than my childhood fairytales – evenings spent with my charming and brilliant prince of nearly thirty years, who now has white hair instead of a white horse, eating pumpkin pie while wearing memory foam slippers, listening to the soothing sounds of the dishwasher, washing machine, and clothes drier. Cinderella never had it this good!
My fairytale life also extends to my yard where I battle fairy rings instead of evil stepmothers or spinning wheels and golden needles. Fairy rings are real life fungal growths that can appear overnight when the right weather and soil conditions converge. The weather conditions of warm, moist, and humid in combination with an abundance of soil nutrients and an acid soil pH (pH less than 7) can make the fairy rings spread faster than good peanut butter all over my yard and into my neighbor's. Despite the loveliness of the bright white mushrooms against the green of the grass, fairy rings can be destructive in their demand for more and more space, nutrients, and water.
These fungal growths are called fairy rings because of how fast they appear and that they grow outward in a circle, seemingly by magic from a single, small mushroom. In the circle of the fairy ring, the grass is different in color and thickness almost as if it has been dusted with fairy dust. Alternatively, the grass itself can die within the ring from the fungus out-competing the grass for soil nutrients or water. Seemingly innocuous, fairy rings can alter the soil and grass ecosystem for a long time, to the dismay of lawn care experts everywhere.
Fairy rings are actually a complex association of fungal mycelia growing underneath and on the grass outwards from the mushroom(s) blooming on the surface of the grass. Mycelia are the vegetative or actively growing, non-reproductive part of fungi which can extend impossibly further than you might think from the mushroom(s). The mycelia are composed of a network of filamentous hyphae which are essentially tiny white threads or "fingers" that can bend, stretch, or fold as they grow in, through, or around most anything in their path. Hyphae can resemble a spider's web in being a beautifully delicate and intricate maze if you look at them very closely or with a microscope. The hyphae are amazingly effective in their transport of water and nutrients back to the original parent mushroom which is continually sending out instructions for more and more growth requiring more and more nutrients, water, and space.
Mycelia and their hyphae are as stubborn to remove from a typical lawn environment as dried gum from clothes, hair, carpet, or furniture. Because of those pervasive hyphae, there's far more to fairy rings than just the mushrooms you can see on the top of the grass. There is an entire living complex network just underneath the soil surface that can survive surprisingly harsh weather conditions, chemical applications, and time from inoculation. Inoculation occurs when a mushroom (also called a sporocarp) sends out its spores into the environment for creation of the next generation of fungus. Spores can remain dormant for years until the ideal weather and soil conditions converge and then voila', a new mushroom grows and another fairy ring begins.
The only way my neighbor and I finally got rid of the fairy rings in our front yards was to hire a professional lawn care company that comes quarterly to spray a mix of chemicals, including pesticides requiring a specialized license for their application. One of the pesticides the lawn care company applies is a fungicide which is quite literally a poison for fungi. This fungicide kills the mushrooms present at the time but not their spores, which can persist for quite a while. Those mushroom spores are so resilient that it took nearly a year's worth of chemical applications before the fairy rings were totally gone. Yet, I think, if I stopped using the systematic lawn care program with its fungicide applications, the rings would quickly return…
Just like the fairy rings that can magically appear out of nowhere and take possession of my lawn, sin can do the same with my heart and life. That little seemingly innocuous choice of envying my neighbor's new car or my friend's house can breed discontent overnight and put a stranglehold on the peace I'd found only in Christ. Envy, greed, discontent, arrogance, apathy, worry and so many more "small sins" can quickly grow their hyphae through my thoughts, emotions, and choices demanding more and more of my attention, time, and other resources. For when these resources are being sucked up by the fungus of sin, I am left deficient in peace, joy, hope, courage, strength, and faith. And when this happens, my life doesn't look like it's been dusted by fairies, it shows signs of death.
Sin is opportunistic just like fungi and similarly, requires drastic treatment for its containment and hopefully, ultimate removal from my life. God warned Cain about this phenomenon in Genesis 4:6-7 Then the Lord said to Cain, "Why are you angry? Why is your face downcast? If you do what is right, will you not be accepted? But if you do not do what is right, sin is crouching at your door; it desires to have you, but you must rule over it." Unfortunately, Cain didn't listen to God's warning and his life decayed away just like dying grass. And also unfortunately, too many times, I respond just like Cain.
I think "this little thing – it really isn't a problem. I can stop it at any time." Then I deceive myself yet again as I am consumed more and more by sin prettily disguised as: me helping someone in need just to gain recognition of the gift; brushing off a compliment as not applicable all the while thinking that I really did deserve it on my own merit; not asking or receiving help when needed because I want to be the one who is able to conquer anything; and other such fairy rings growing rampant in my soul. That one single mushroom of arrogance can bloom over-night into an entire forest of mushrooms of insecurity and discontent demanding more and more compliments, recognition, or attention. This appetite for more and more and more drains my life of joy, peace, hope, trust, and faith leaving me empty, dissatisfied, and alone. For when my life is overgrown by sin's fairy rings, I've forgotten the true hero of the story, Jesus. Only King Jesus is bigger, stronger, able to save me from myself and any and all sin (see John 3:16 and Romans 6:23).
The fairytale ending that King Jesus never changes, never turns away, and is always willing, able, and ready is not just something in a book, movie, or play. This reality is the truth for today and every day to come. And when I reorient my life to this truth, everything changes.
Such changes happen as that I acknowledge that complete obedience to my King Jesus is necessary for sin's removal and life's return to that which was once dried up or dead. And that no matter the cost, I must keep seeking obedience to keep the rings of sin from creeping back in and taking over once again. Only King Jesus is bigger, stronger, and faithful to conquer any and all fairy rings of sin, no matter how deep the lies have grown into my life or how far they extend out of my life into my neighbor's life. Only King Jesus can turn a life overrun by fairy rings into a fairy tale life that is far more glorious than my childhood dreams or imaginations (see Ephesians 3:20-21). He did this for me; He can do this for you. Today.
If the videos don't automatically open for you here, please copy and paste the URL address into your browser and watch from there – my apologies for your inconvenience…
I will be posting more of these series in days to come, so please sign up to receive emails for new postings so you can see more of these…thanks
"Humus and humility" (Beth Madison, Ph.D., 2021) 02/12/21
https://unionu.instructuremedia.com/embed/15826734-22d9-438e-85fc-761900b35e11
"Nevertheless: Finding hope in suffering" Part 1 (Beth Madison, Ph.D., 2021) 02/12/21
https://unionu.instructuremedia.com/embed/e297425e-7a2b-414d-8a9f-b71600518cd6
"Nevertheless: Finding hope in suffering" Part 2 (Beth Madison, Ph.D., 2021) 02/18/21
https://unionu.instructuremedia.com/embed/be8261f9-4266-426b-b5a4-1ae32b3e8d90
"Nevertheless: Finding hope in suffering" Part 3 (Beth Madison, Ph.D., 2021) 03/15/21
https://unionu.instructuremedia.com/embed/41c13d93-a75c-47a2-98f5-6a573e6243f8